Our Solutions
Flexible, professional vending for all types of businesses.
Vending for your type of business
Vending Services that works with your workplace, staff and business requirements.



Small Business Vending Solutions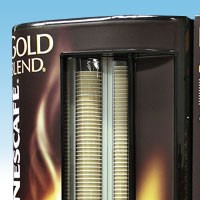 Everyone enjoys great tea and coffee in their workplace.
At Local Vending our machines produce quality beverages and much more, all at your premises, 24 hours a day. You may just require a single machine to provide hot drinks, or perhaps a water cooler and other vending options. Whatever your needs, the best solution is to call us on 0115 930 8550 and let us do all the work for you.
Our terrific range of coffee brewers and hot drinks machines will provide you with a huge selection of hot beverages, and our options for delivering snacks, confectionery, bottles and cans can help create a satisfied work environment.
We are committed to maintaining our high standards and quality control and to provide our customers with the best refreshments and household brands they demand. To ensure the service we provide is exactly what you need, we listen to what you want so that we can provide a unique refreshment solution that's right for you. By listening and gaining feedback from our customers, we are able to provide flexible, refreshing vending solutions for the small start-up, or established small business or organisation.
Just call our friendly staff to discuss your requirements, we're here to help you with whatever your vending needs.
"Remember, call 0115 930 8550, before

10

am for

FREE same day delivery

of our supplies and ingredients."
Business Start Ups
If you are just starting your enterprise the last thing you need to be doing is tying yourself to lengthy contracts.
At Local Vending we can offer you a range of solutions so that you can concetrate on getting your business up and running without the need for a contract.
If you want to be focusing on your new business and not worrying about the tea, coffee and snacks, call us on 0115 930 8550 and let our friendly staff talk you through our options.
Medium Business Vending Solutions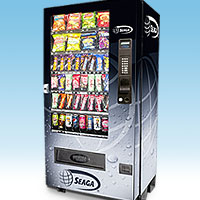 Local Vending is a supplier of premium vending equipment with over 30 Years of experience in the East Midlands vending environment.
With a comprehensive range of vending equipment and supplies, our professional team can provide your business or organisation with everything required to provide high quality refreshments 24/7.
With the demands of your workforce, customers or guests uppermost in our planning, our management team are experts in providing the right variations of equipment that fits your business and your budget. We can help create vending environments where everyone can relax, letting your work place operate efficiently.
As a fast growing East Midlands company, we know our area of operation, literally, like the back of our hand. Our management team has grown with the ever changing vending industry, allowing us to provide a bespoke service with the flexibility that is essential when providing effective, quality vending.
We are committed to providing the highest quality customer service, machines and supplies, so you can provide fantastic refreshments and carry on with running your business or organisation
Call our vending team to discuss your workplace vending requirements, we're here to help.

Large Business Vending Solutions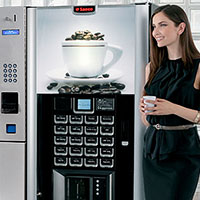 At Local Vending our extensive vending knowledge and experience allows us to understand that our customers' requirements are determined by your company structure, your location, your business type and your size.
To ensure we provide the best vending solution for your environment, we consider your workplace, workforce and other variables that influence your requirements. We are experts in providing tailor made solutions providing high quality refreshments that your staff, guests or customers will truly appreciate. We treat all our customers with individual care and endeavour to provide an individual solution that fits your business or organisation.
Our flexible approach enables our customers to be involved in the vending we provide, allowing us to offer terrific one-stop vending. At Local Vending we are committed to providing fantastic quality refreshments, the best customer support, all within budget, for businesses that need to be in control of their vending.
Call 0115 930 8550 and liaise with our professionals, who will assist you in your quest for the best vending possible.
"Remember, call Local Vending, before

10

am for

FREE same day delivery

of our supplies and ingredients."