Hot Drink Vending Machines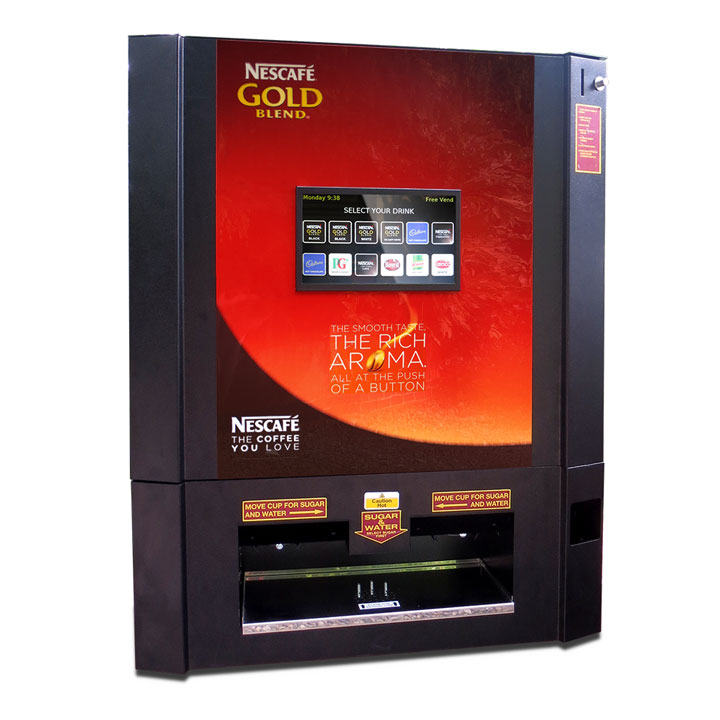 New Capresso 600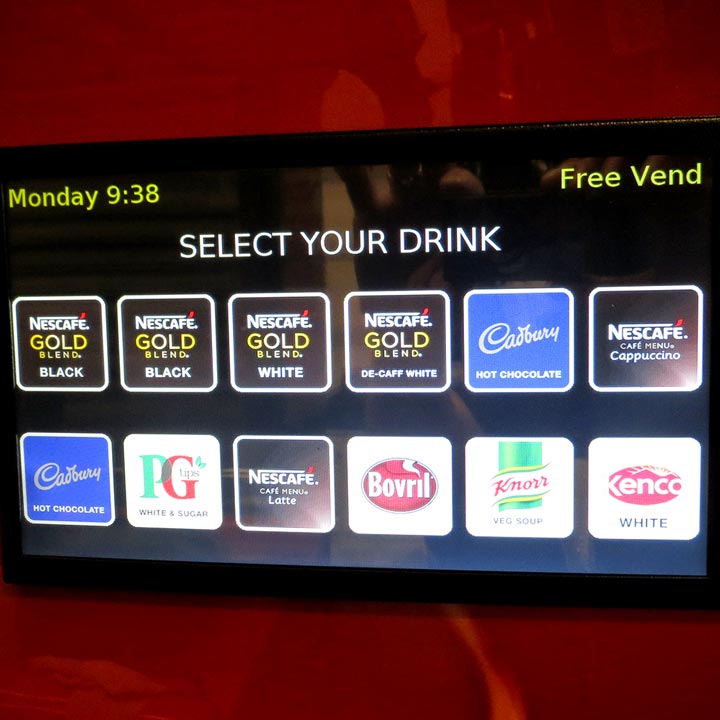 New Capresso 600 screen detail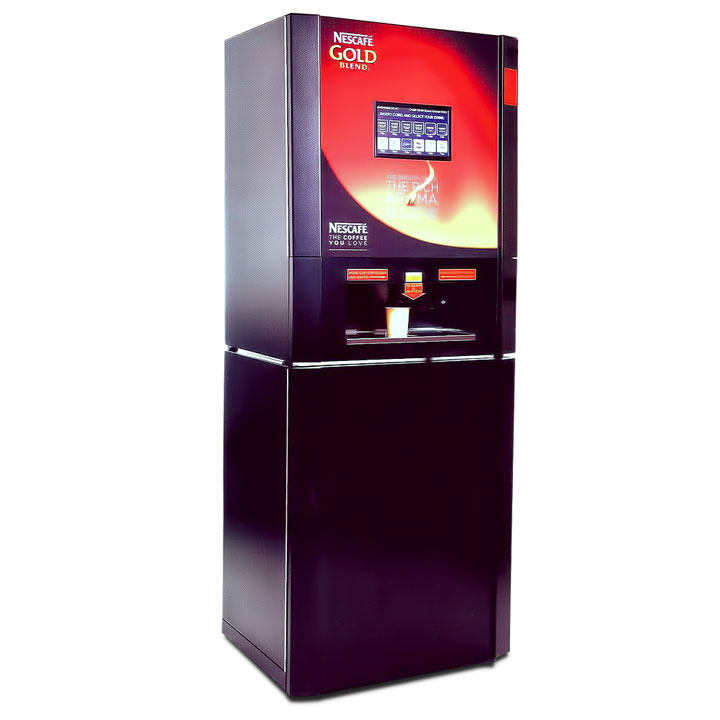 New Capresso 600 on optional base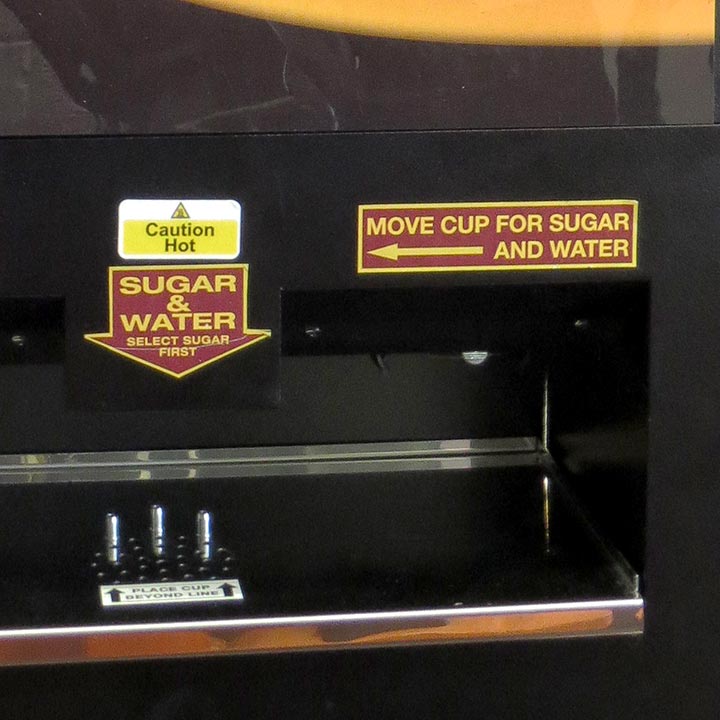 New Capresso 600 detail
New Capresso 600
A 12 option In-cup vending machine
Fully automatic, touch screen, in-cup machine.
Great In-cup versatility with a 600 cup capacity.
New Capresso 600 In-cup vending machine
With state of the art, touch screen technology, the new Capresso 600 is a fully automatic In-cup drinks machine.
Providing a high capacity of 600 drinks and a selection of 12 drink choices and options the new Capresso 600 utilises an extensive use of stainless steel and has a modern black finish, the new Capresso is stylish enough for the office and tough enough for the industrial workplace.
The new Capresso 600 allows for up to 20 video or picture messages to be uploaded and displayed on screen.
Touch screen drink selection
12 excellent In-Cup drink selections
A large capacity of up to 600 cups
Electronic temperature control guarantees hot drinks, cup after cup
Optional lockable storage base
Up to 20 video or picture messages can be uploaded and displayed on screen
Individual pricing of selections
Pricing from free to 9.99
Pay vend or free vend.
Option: Matching base cabinet providing large and convenient storage space and converting machine to floor standing
Option: Debit card reader
Option: Cashless systems available
Capacity
Selections
12
Display
10.1" TFT (1024 x 600)
Sugar capacity
1 kg
Specifications
Dimensions (w x h x d)
Machine
705 x 910 x 530mm
Cabinet
705 x 875 x 530mm
Weight
Machine
50 Kg
Cabinet
35 Kg
---
Related Products