Hot Drink Vending Machines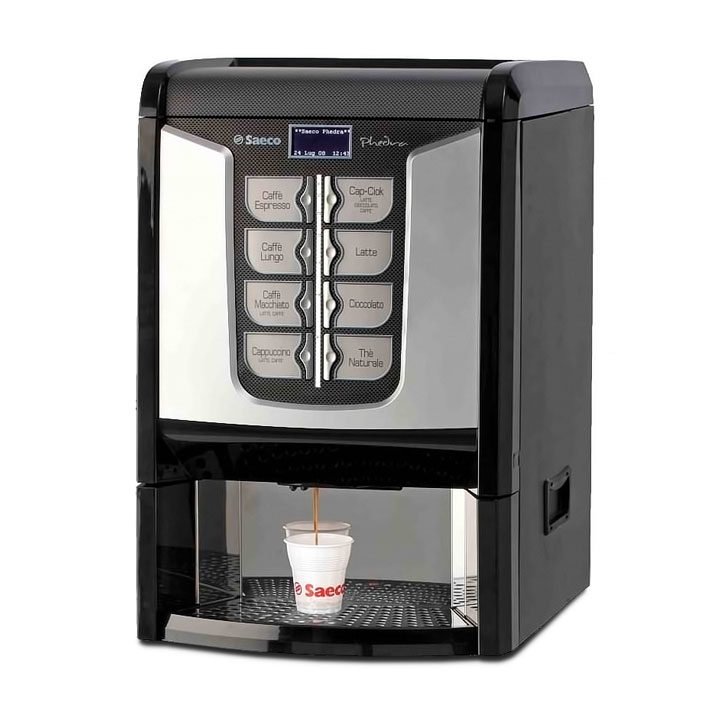 Phedra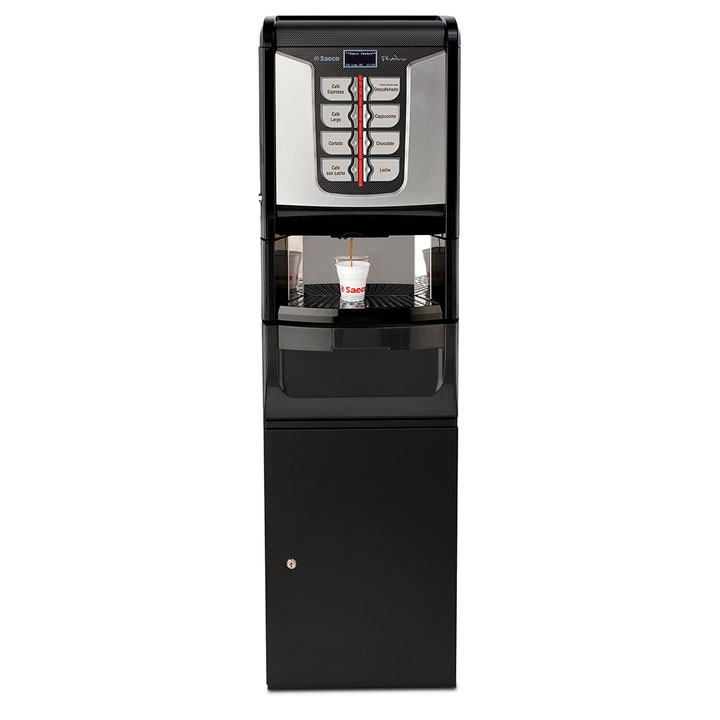 Phedra and base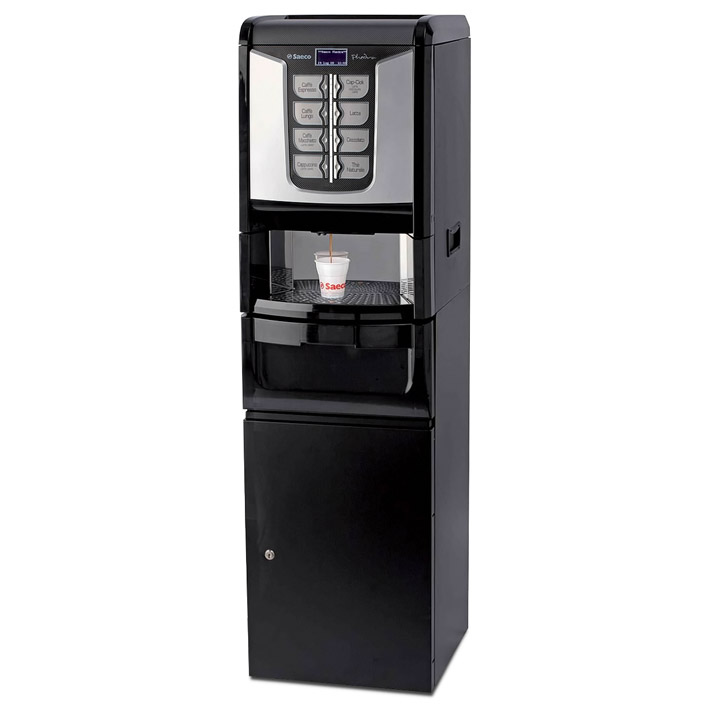 Phedra and base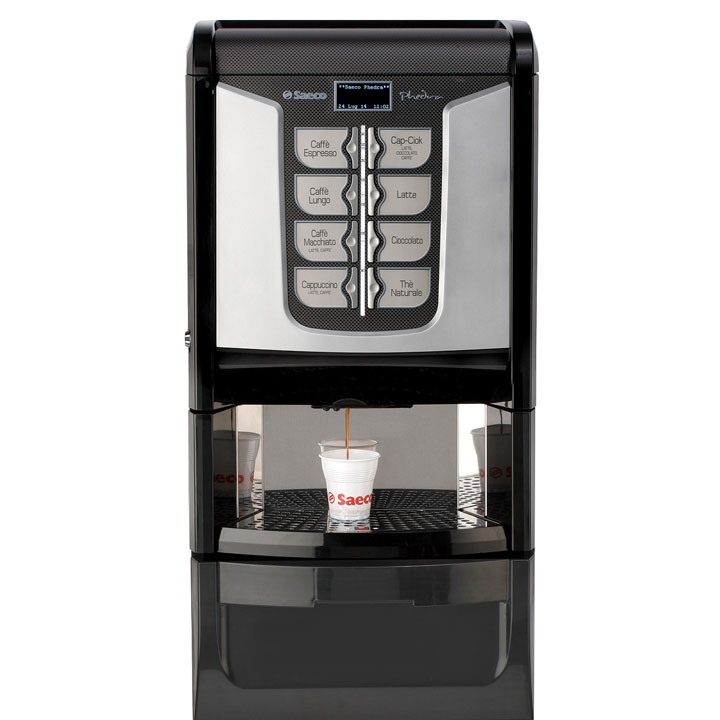 Phedra and base
Phedra
A 8 option Espresso & hot drink vending machine
A great machine for the workplace.
Phedra Espresso & hot drink vending machine
The Phedra is a semi-automatic table-top hot drinks vending machine. Ideal for small to medium sized offices and environments, the Phedra is available in three versions: Espresso, Instant, and T.T.T (TwinTasteTech).
Perfect for both fresh brew paperless coffee and espresso coffee, this vending machine dispenses up to 8 different delicious hot beverages.
The Phedra makes an excellent cappuccino and caffe latte at the touch of a button. It has a built in grinder with a 1kg capacity coffee bean container which will brew espresso based coffee drinks to order. There are 8 selections that can include hot chocolate and tea. Ideal for self service locations.
Saeco Brewing Group with new pre-heating system Saeco Power Boost for excellent espresso (Espresso version)
Pre-heating system for brewing unit
TwinTasteTech (T.T.T.) version, which enables paperless fresh brew and/or espresso coffee dispensed from ground coffee or coffee beans
High-capacity cannisters
"Seagull wings" door opening for easy cleaning and maintenance
Energy saving mode; classified in energy class A (EVA – EMP 3.0)
High-class stainless steel dispensing area
Aesthetically pleasing and customizable "U profile" form factor that features stickers on the front door and silkscreens on the side
User-friendly interface with LCD graphic display and mechanical buttons that are easy to read
Predisposition to fit new powder dispensing system Saeco Easy Dry
Option: Cabinet with cups, stirrers and sugar containers and height-adjustable feet (395 mm in width / 810 in height / 460 mm in depth), available in the versions with dump box (16.85 kg) and without dump box (15.40 kg)
Option: Cabinet with cups (70 mm), stirrers and sugar containers and height-adjustable feet (395 mm in width / 910 mm in height / 460 mm in depth / 18 kg), with dump box
Option: Coin box kit
Option: Electromechanical pulse counter kit
Option: 5-button keypad kit
Option: Mixer kit for tea replacement with soluble mixer
Option: USB key kit
Option: Memory key to copy and quickly transfer machine settings
Option: Eva-Dts kit
Capacity
Phedra Espresso
Phedra Instant
Phedra TTT
Selections
8
8
8
Specifications
Dimensions (w x h x d)
Machine
395 x 595 x 430 mm
395 x 595 x 430 mm
395 x 595 x 430 mm
Weight
Machine
31 Kg
29 Kg
31 Kg
---
Related Products