Hot Drink Vending Machines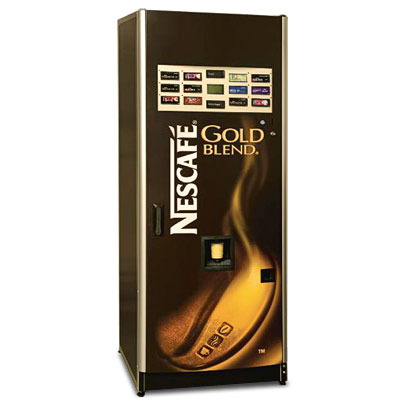 Capresso 1000
Capresso 1000
A 12 option in-cup vending machine
With up to 900 cup capacity.
A high volume In-cup machine.
Capresso 1000 in-cup vending machine
The Capresso 1000 is a high volume, low maintenance in cup vending machine, with great features and offering a huge selection of 12 delicious hot drinks.
With a 900 cup capacity, the Capresso 1000 will provide everyone with refreshing beverages.
12 drink selections available
Up to 900 cup capacity
Fully Automatic
Individual price setting for selections
Espesso drinks available
Simple filling operation
Easy to maintain and service
Vend time: 15-20 seconds
High capacity sugar dispenser
Unique electronic temperature control guarantees hot drinks cup after cup
Extremely user friendly operation
Fully adjustable water levels.
Option: Chilled water
Option: GSM communication
Capacity
Selections
12
Drink capacity total
900
Specifications
Dimensions (w x h x d)
Machine
690 x 1800 x 650mm
Weight
Machine
135 Kg
---
Related Products