Hot Drink Vending Machines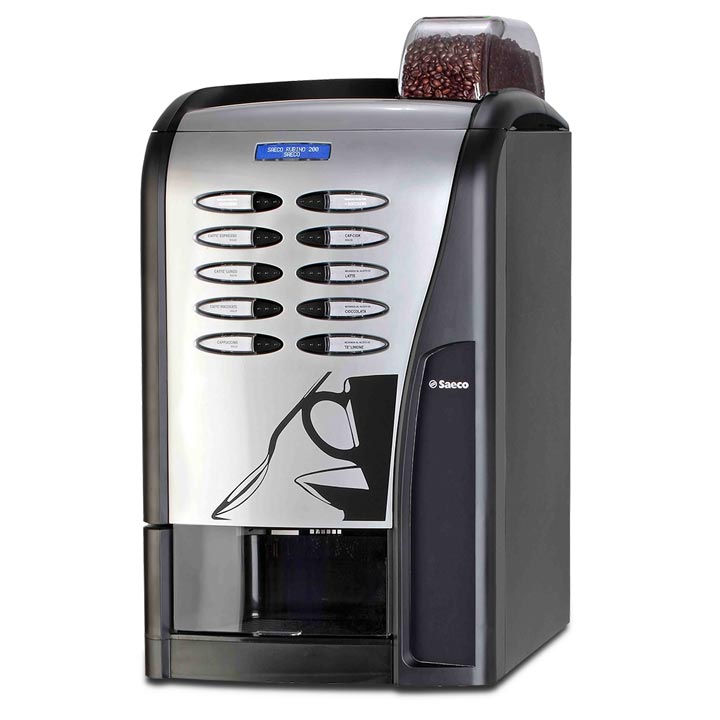 Rubino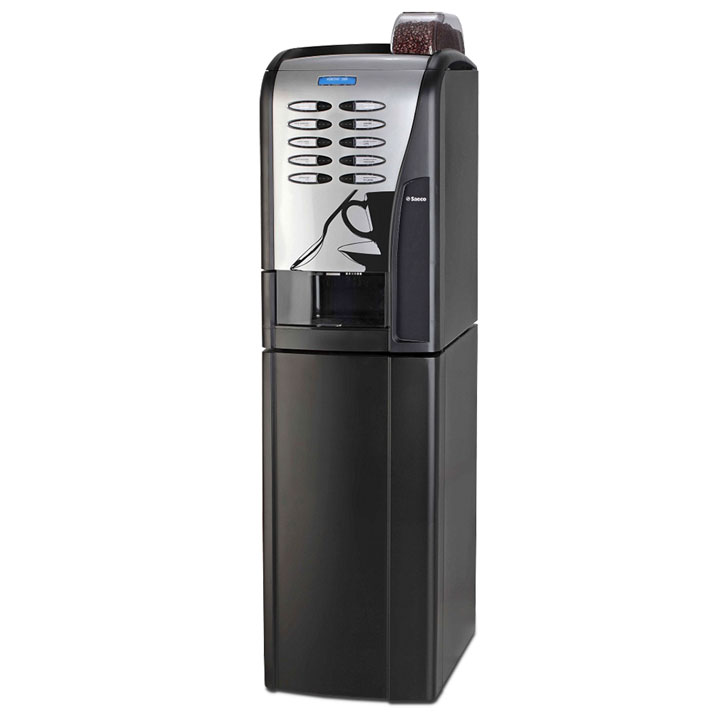 Rubino and base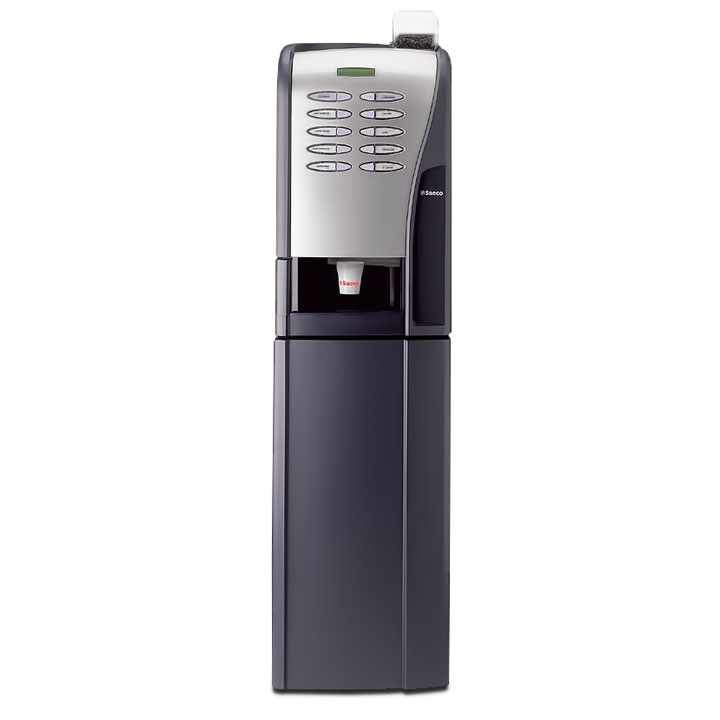 Rubino and base
Rubino
A 8 option Espresso & hot drink vending machine
A versatile office or workplace machine.
Up to 195 cup capacity.
Rubino Espresso & hot drink vending machine
The Rubino is a fantastic automatic table-top coffee vending machine suitable for small or large spaces. Using the Saeco TTT-TwinTasteTech brewing system, the machine supports both high-pressure espresso brews and paperless low-pressure coffee brews.
As a highly efficient automatic system that reduces maintenance and preparation times, holds a maximum of 195 cups and offers eight different beverage choices, the Rubino is perfect for the office or workplace.
Espresso brewing
Simple 8-button keypad selections and a 2-line, 20-character alphanumeric display
Paperless fresh brew and/or espresso coffee dispensing from ground coffee or coffee beans thanks to Saeco TwinTasteTech brewing unit
Fully automatic stirrers and milk and sugar dispensers
Capacity of 195 cups (h 70 mm)
2 sugar pre-selection keys
2 pre-selection keys with decaffeinated and no-cup options
Supports optional standard cabinet and for-payment cabinet
Automatically dispenses cups, sugar and stirrers or set to No Cup option
Compatible with all industry standard payment systems
Option: Cabinet with height-adjustable feet
Option: Cabinet with height-adjustable feet suitable for changegiver
Option: Independent water tank kit
Option: Timekeeper kit
Option: Mixer kit for tea spiral replacement with decaffeinated/barley
Option: Validator kit
Option: 5-button keypad kit
Option: Memory key to copy and quickly transfer machine settings
Option: Eva-Dts kit
Capacity
Selections
8
Cups
70 or 73 mm
Total (70mm)
195
Specifications
Dimensions (w x h x d)
Machine
410 x 765 x 535mm
Cabinet
410 x 810 x 550 mm
Weight
Machine
46 Kg
Cabinet
23 Kg
---
Related Products