Hot Drink Vending Machines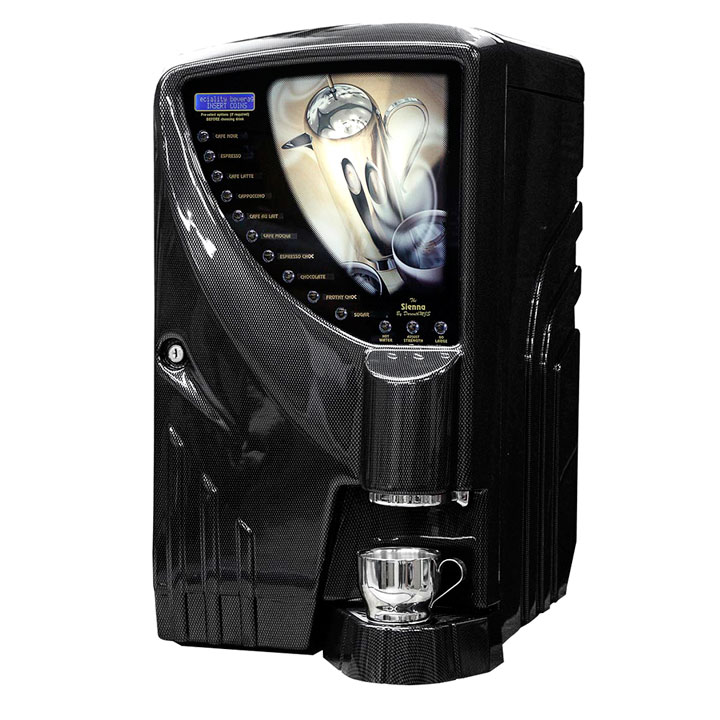 Sienna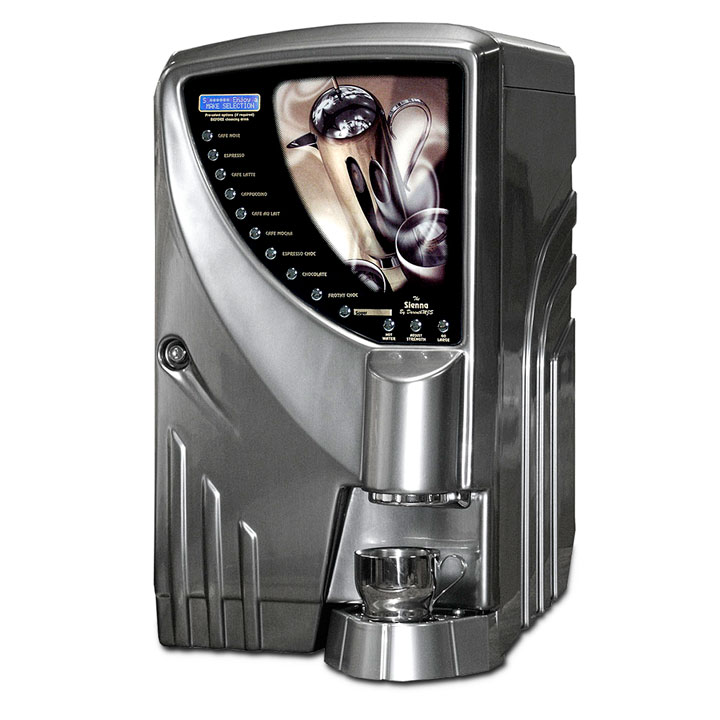 Sienna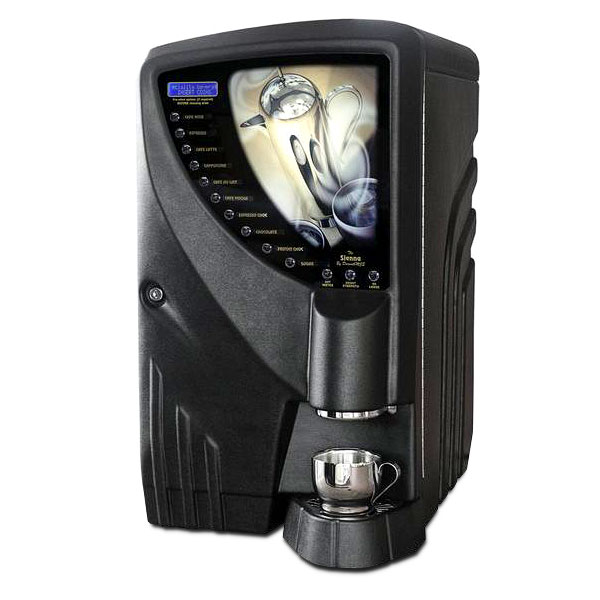 Sienna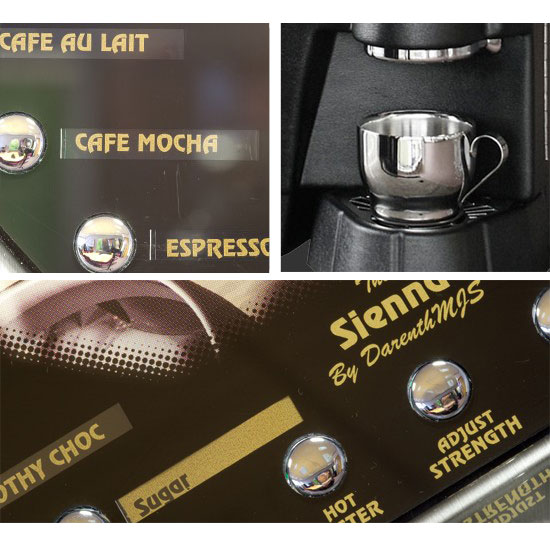 Sienna detail
Sienna
A 11 option hot drink vending machine
A futuristic approach to vending design.
Sienna hot drink vending machine
The Sienna represents a new approach to machine design and has been styled to complement the high quality beverages produced.
Available in a number of different colours and finishes including a superb range of metallic effect high gloss presentations and all styles feature chrome effect and highly polished stainless steel trim as standard.
11 selections as standard (9 drink choices plus sugar and hot water dispense)
Brightly illuminated, attractive display panel to increase user appeal
Separate mixing stations for each ingredient to prevent cross-contamination of tastes
Free flow hot water (can be charged for on coin-operated machine)
Extremely user friendly, single button operation
Drip tray high level sensor fitted as standard
Available as a free vend machine or fitted with internal electronic coin validator which accepts all coins plus tokens
Large capacity drip tray, with stainless steel feature trim and electronic sensor fitted as standard
11 chrome effect one touch drink selection keys
Optional "Go large", "Strength adjustment" and "Go decaf"
Optional electronic coin validator and I-Key cashless payment system
Built in flush facility to maintain interim hygiene and all drink contact components are easily removable for cleaning
Entirely separate mixing station for each ingredient to prevent cross contamination of taste and allow total flexibility in recipe selection
Option: 'Strength Adjustment' – provides users with the additional benefit of adjusting drink strength to their own individual requirement
Option: 'Go Large' – provides the facility to give out different size portions from the same machine
Option: 'Go Decaf' option
Option: Complimenting condiment unit providing ideal storage for items such as stir-sticks, sugar sachets, milk jiggers, etc.
Option: Compatible with a wide range of DarenthMJS slave machines to offer a complete refreshment solution
Compatible machines include:
Waterboy chilled water dispenser
Icebreak can vending machine
Snackbreak Mini snack vending machine
I-KEY cashless payment system
Capacity
Selections
11 (9 drink choices plus sugar and hot water)
Ingredient canisters
4 (each 1.9 litres capacity)
Specifications
Dimensions (w x h x d)
Machine
362 x 650 x 539mm
Coin Operated Machine
456 x 650 x 539mm
Machine & Cabinet
560 x 1560 x 550mm
Machine & Condiment Unit
577 x 650 x 539mm
Weight
Machine
37 Kg
Coin Operated Machine
39 Kg
---
Related Products