Hot Drink Vending Machines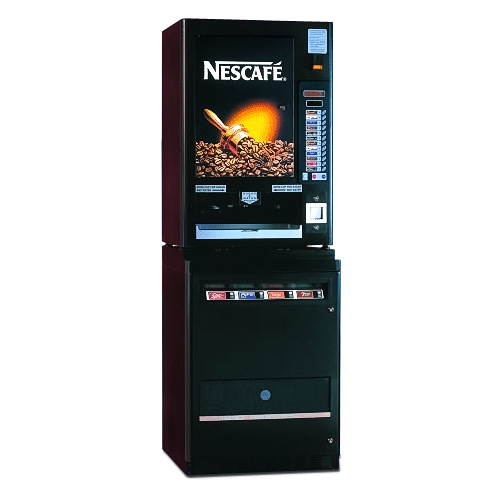 Capresso 600 on base
Capresso 600
Capresso 600
A 6 option in-cup vending machine
With up to 600 cup capacity.
A high volume In-cup machine.
Capresso 600 in-cup vending machine
The Capresso 600 is a high capacity, compact in cup vending machine, with user friendly features and great reliability, offering a selection of 6 delicious hot drinks
With up to a 600 cup capacity, the Capresso 600 offers a great hot drink solution.
6 drink selections available
Up to 600 cup capacity
High capacity sugar dispenser
Optional electronic coin mechanism with full change-giving facility also available
Cashless options available
Simple filling operation
Easy to maintain and service
Extremely user friendly operation
Option: Cold can vendor base unit
Option: Refridgeration unit for chilled water and fruit drinks
Option: Lockable storage base
Capacity
Selections
6
Drink capacity total
600
Specifications
Dimensions (w x h x d)
Machine
890 x 480 x 610mm
Base
890 x 600 x 610mm
Weight
Machine
50 Kg
Base
35 Kg
---
Related Products