Combination Vending for all tastes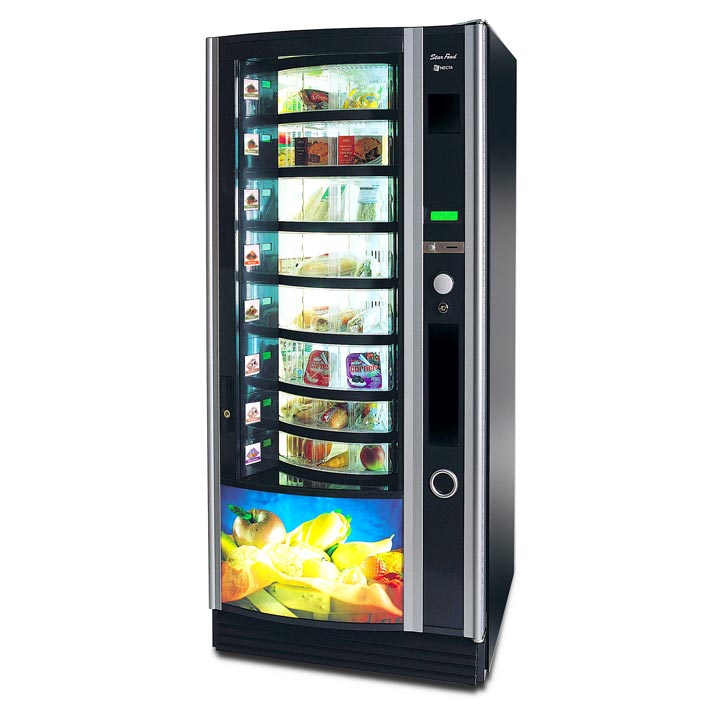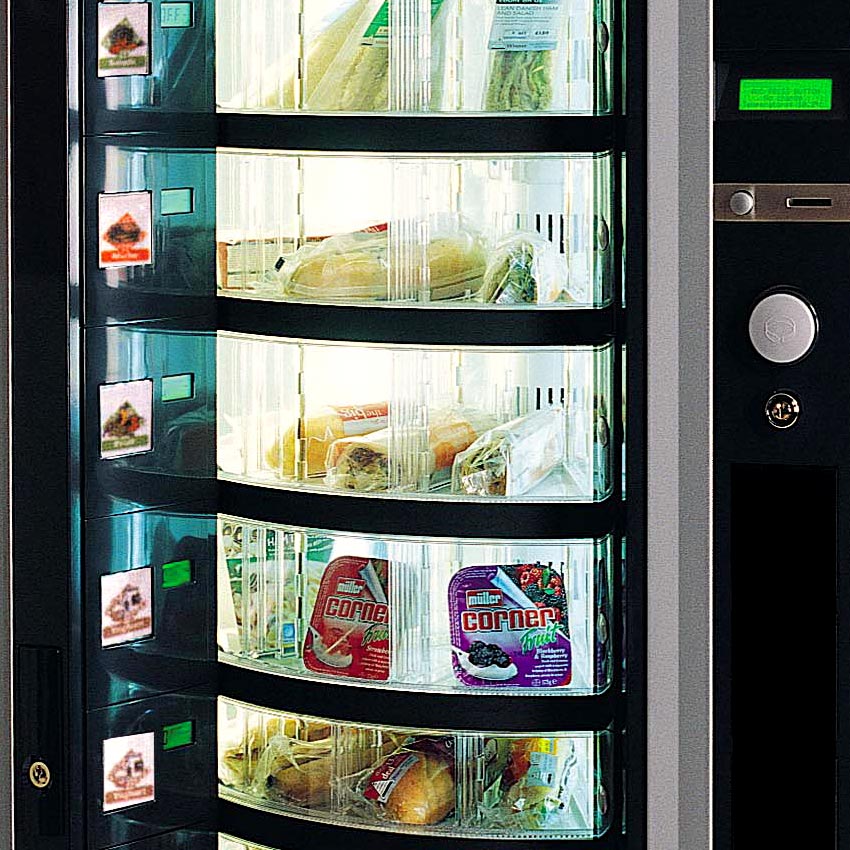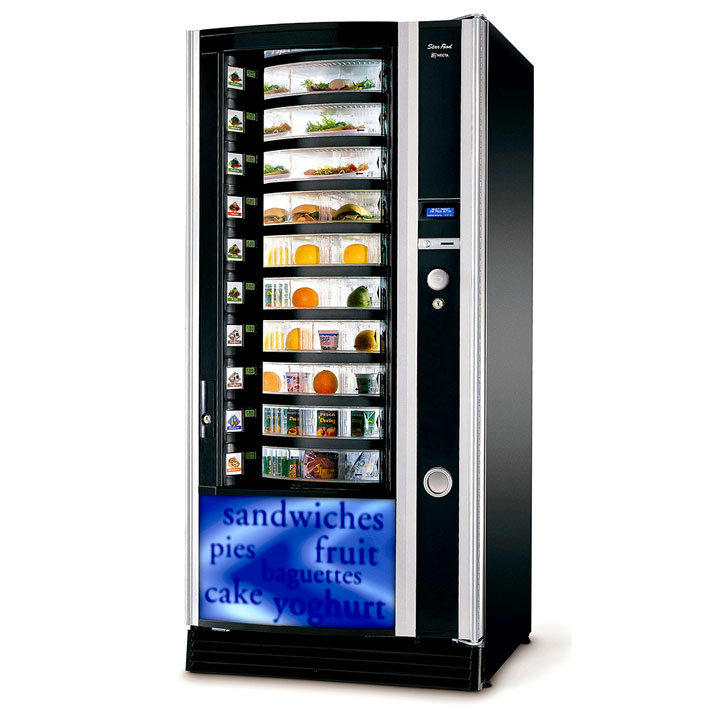 Starfood
Refrigerated Drum Vending Machine
Versatile combination vending.
Up to 60 selection snack/food/drink vending machine.
Starfood Refrigerated Drum Vending Machine
The Starfood is a versatile drum snack & food vending machine that can be used to dispense a range of plated, packaged or other fresh food and drink options.
The Starfood offers the ideal solution to vending fresh food and snacks with simple loading, easy programming and flexibility. Appetising food is correctly preserved then dispensed hygienically.
The Starfood can display a wide range of products from pre-packed sandwiches, fruit, yogurt and pastries to plated meals. Each drum is a rotating shelf which is split in to compartments to hold the food items. These compartments can be various sizes to suit the size of the food items you wish to vend. The maximum plate size for this food machine is 230mm (9 inches), and it can dispense baguettes up to a length of 270mm.
Up to 60 selections can be displayed at any time.
6, 12, 18, 24, 36 compartments per drum.
Ideal for vending baguettes up to 260-270mm long.
Allows for up to a 9" (230mm) plate to be vended.
Ideal for vending a range of fresh food options.
Simple push button service with automatic sliders.
Innovative cold air system allows an even distribution of temperature or can be adjusted for each drum to suit the products displayed.
Prices set individually for each drum and displayed electronically.
Programmable temperature control.
Cashless, coin operated and change-giver options.
Selections
Product selection
Up to 60 selections can be displayed at any time.
Average Capacity
Total: 150
Maximum Capacity
Dependent on drum options
Details
Temperature Range
Default 3ºC, programmable 2 - 19ºC
Pricing
Price Bands Programmable – one price per drum
Customer Display
4 Line alphanumeric LCD
Specifications
Dimensions (w x h x d)
850 x 1830 x 895 mm
Weight
348 Kg
---
Related Products