Hot Drink Vending Machines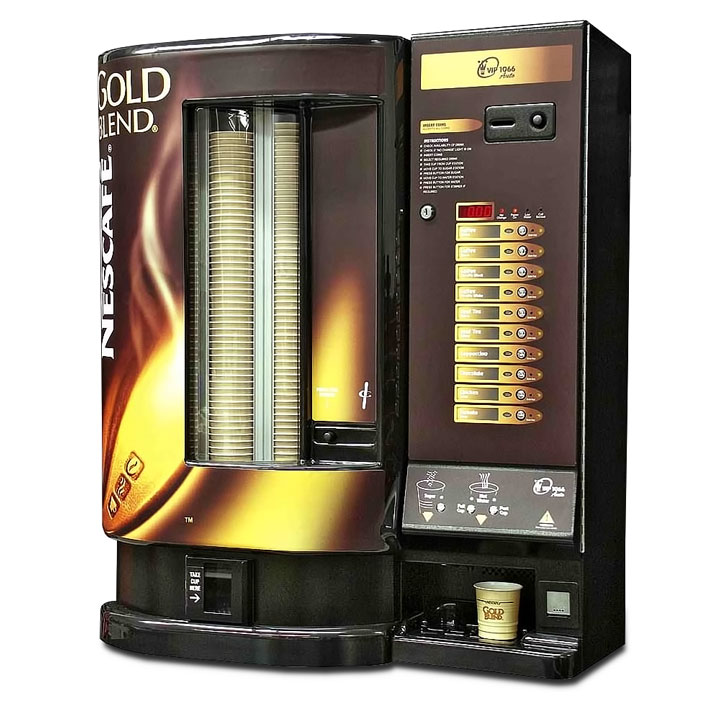 1066 Auto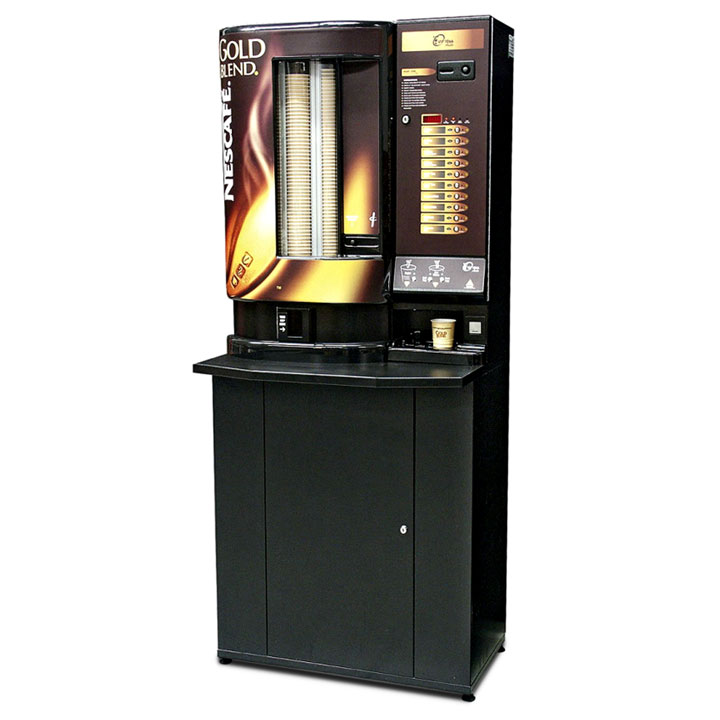 1066 Auto on base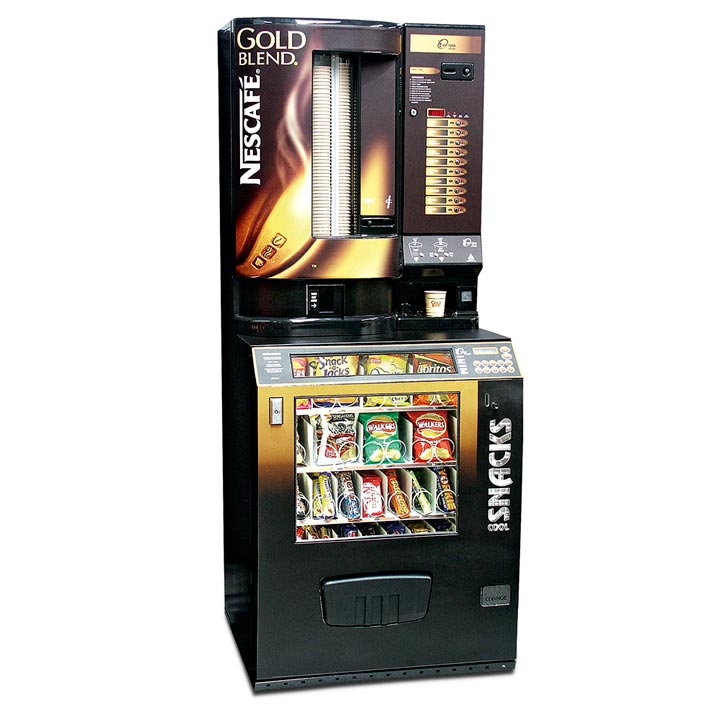 1066 Auto with Snackbreak Mini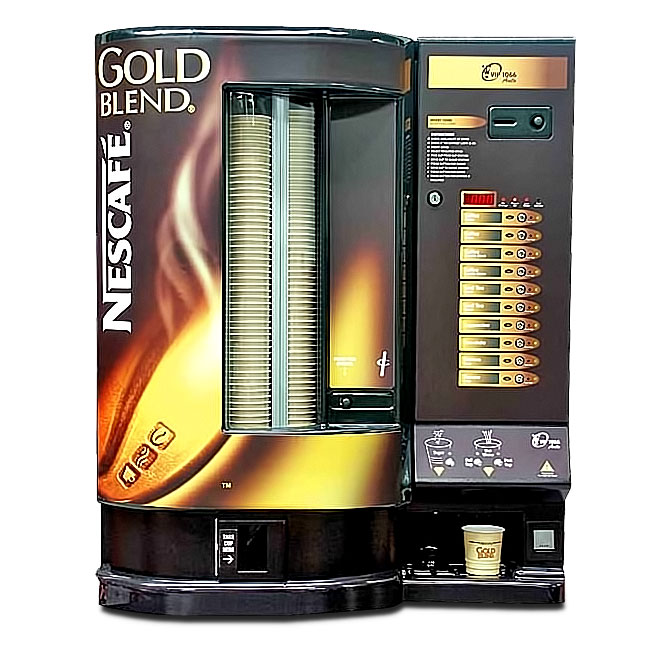 1066 Auto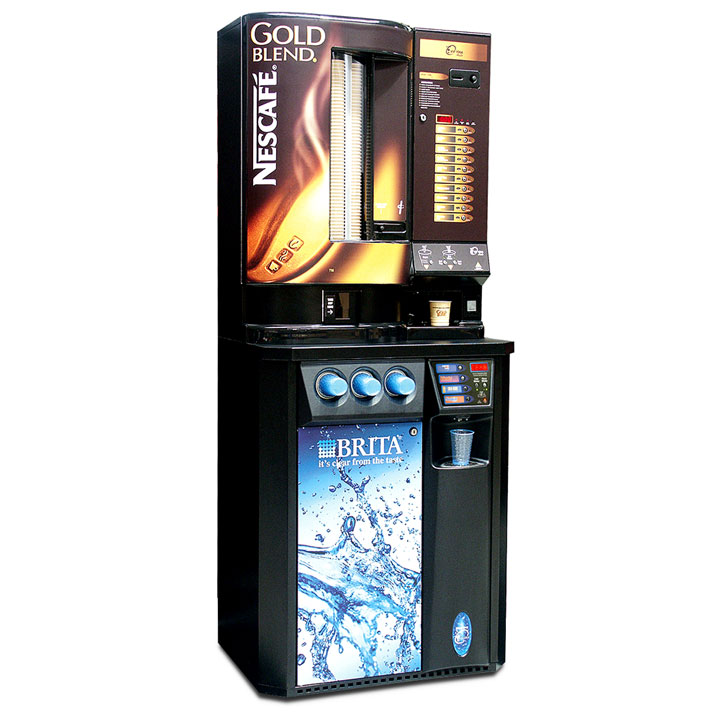 1066 Auto with Waterboy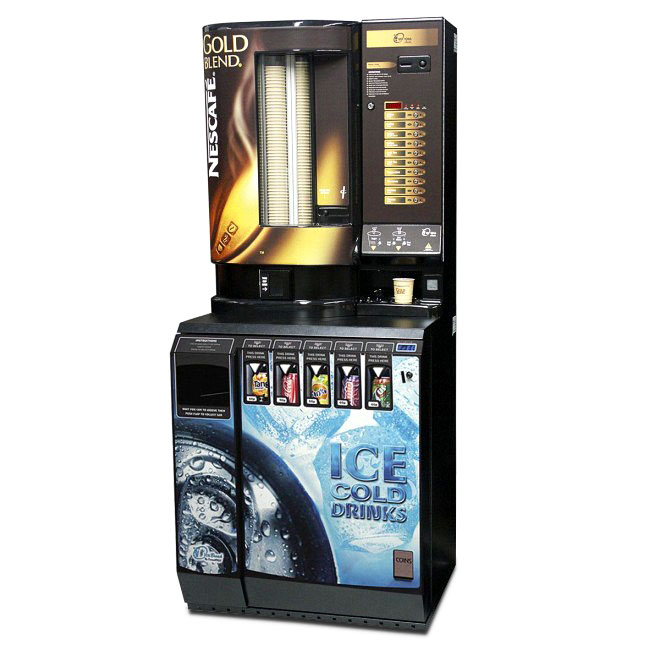 1066 Auto with Icebreak
1066 Auto detail
1066 Auto
A 10 option In-cup vending machine
A vending machine with up to 680 hot drinks for sale.
Great In-cup versatility.
1066 Auto In-cup vending machine
The popular 1066 Auto is a high capacity machine providing a large drink choice. With a user friendly selection system, this semi automatic machine can provide a great way of supplying hot drinks.
The 1066 Auto provides a large drink choice and its high capacity of up to 680 hot drinks means that it will keep going when others demand refilling.
This superb table top machine offers 10 delicious In-Cup drinks and an astonishing capacity of up to 680 cups
Or a total capacity of up to 410 sealed cup drinks
Water selection can be programmed to provide free on demand, one touch automatic, or part cup ('espresso') variant
Individual drink pricing
User friendly push button system
Indicator lights guide the user through every step of making their chosen drink
Hot water as standard, ambient and refrigerated cold water option available
Convenient internal stir stick dispenser
Electronically controlled internal sugar dispenser
Available as a free vend machine or fitted with full electronic coin mechanism
The coin mechanism on the 1066 Auto can be used to operate the IceBreak or SnackBreak Mini if desired
High security cup door mechanism
Option: Matching base cabinet providing large and convenient storage space and converting machine to floor standing
Option: Chiller module for refrigerated cold water
Option: High quality water filtration system for optimum drink quality
Option: Water pump for superior drink mixing (highly recommended)
Option: Water connection hose
Compatible machines include:
Waterboy chilled water dispenser
Icebreak can vending machine
Snackbreak Mini snack vending machine
I-KEY cashless payment system
Capacity
Selections
10
In-Cup (73mm)
68 per selection = 680 cups total
Sealed Cups (73mm)
41 per selection = 410 cups total
Sugar
Pre-packed bottle (1 litre) or large refillable jar (1.8 litres)
Specifications
Dimensions (w x h x d)
Machine
780 x 930 x 440mm
Machine & Cabinet
780 x 1640 x 620mm
Weight
Machine
59 Kg
Machine with chiller
70 Kg
---
Related Products