Combination Vending for all tastes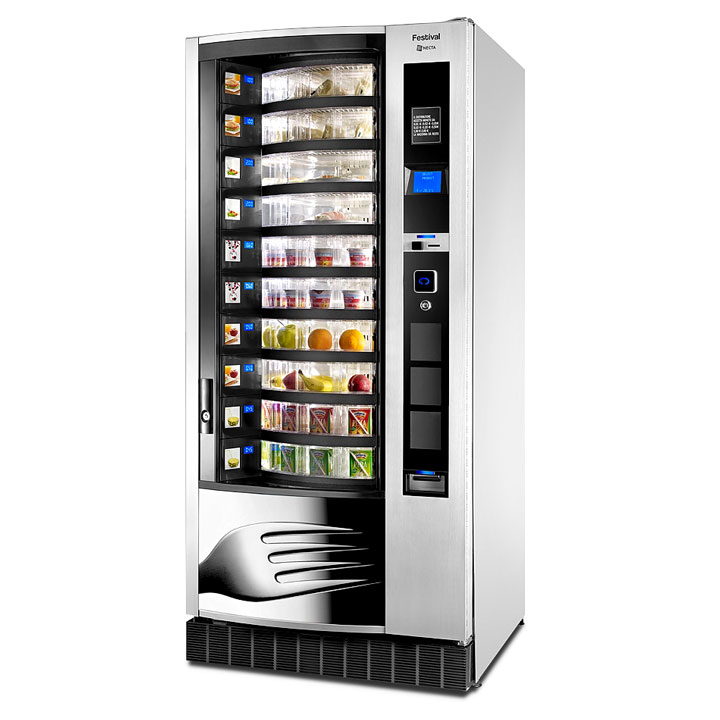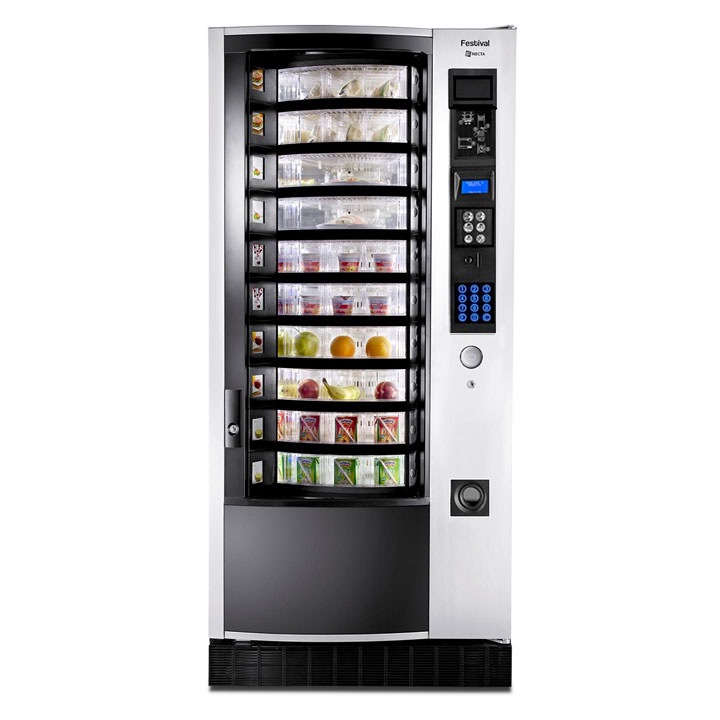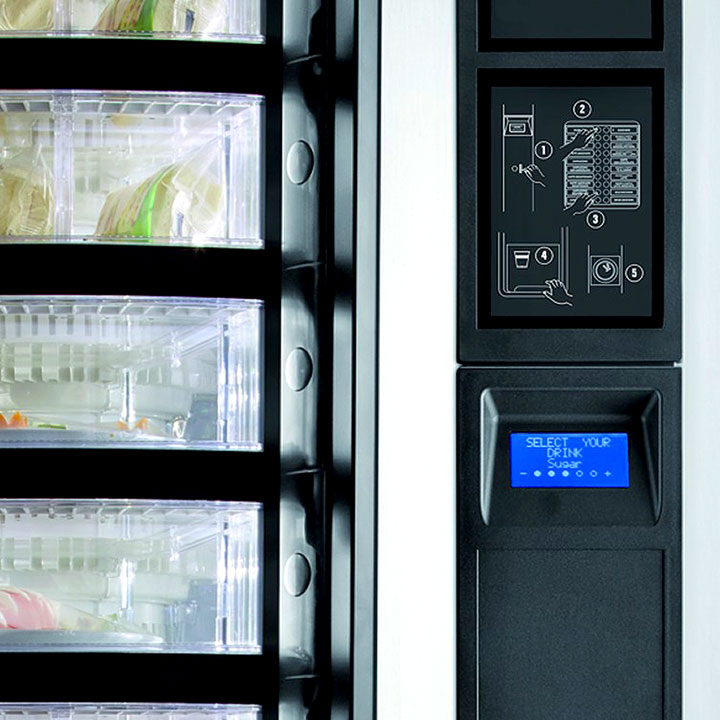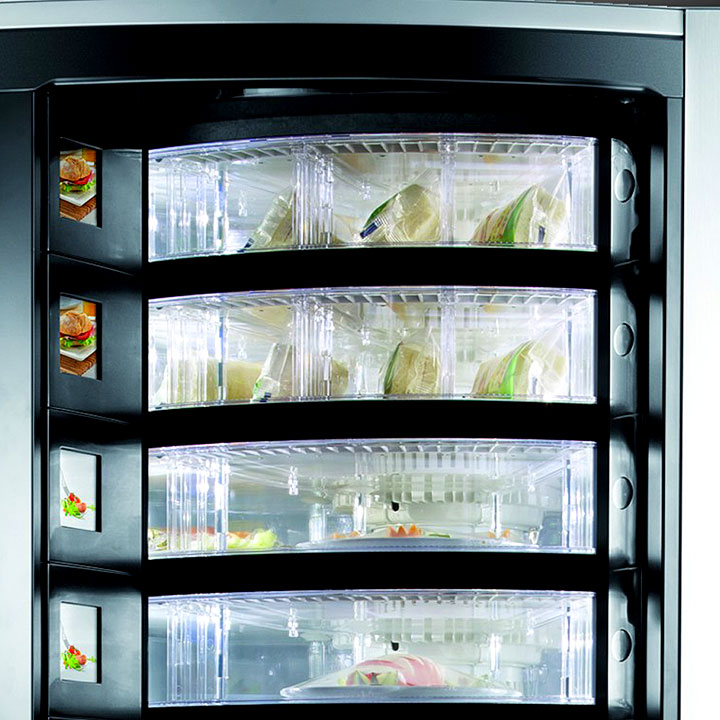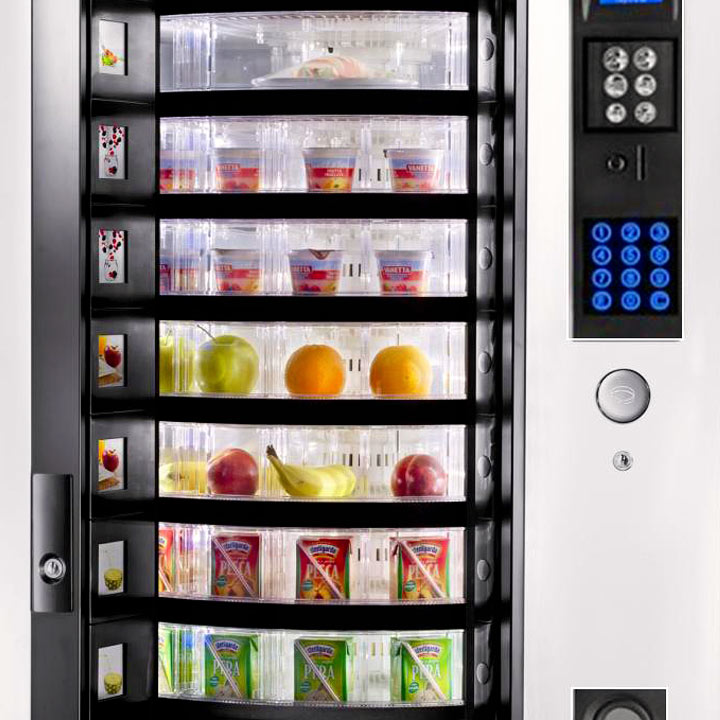 Festival
Fresh Food Refrigerated Drum Vending Machine
Extremely versatile combination vending.
40 different prices/selections - Fresh food, snack, drink vending machine.
Festival Fresh Food Refrigerated Drum Vending Machine
The Festival is the smart solution for locations needing to offer catering services 24/7, not just a vending machine but a true automatic canteen.
Choose between snacks, drinks, fresh dishes, fruit and yoghurt,the Festival offers the ideal solution to vending fresh food and snacks with simple loading, easy programming and flexibility.
It is the smart solution for locations needing to offer catering services 24/7. The Festival offers a terrific solution for vending fresh food and should keep everyone happy with snacks, drinks, baguettes and even plated meals.
Up to 40 different prices throughout the machine.
8 or 10 drums with up to 36 Compartments per drum (280 mm depth).
New easy to use software menu which provides up to 40 different prices for products independent of the drum or position in the drum.
Ideal for vending baguettes up to 260mm long.
Flexible snack offering - small snacks, cans and up to a 9 inch (230mm) plated meal.
Ideal for vending a range of fresh food options.
User friendly features such as a backlit shopper button and clear pricing screens.
New shopper pushbutton.
Aluminium design suitable for all surroundings.
High efficiency cooling unit.
Low power consumption LEDs.
Variable temperature options available with hygiene control monitor
Advanced features for controlling temperature
Intelligent loading option - saving energy and preventing temperature fluctuations.
Option to take up to 3 payment systems at once.
Selections
Product selection
Up to 40 individually prided selections.
Standard Capacity
Total: 192
Maximum Capacity
Dependent on drum options
Details
Temperature Control
Variable temperature options available
Pricing
Up to 40 individually prided selections
Customer Display
Clear graphic display (10 lines, 20 characters per row)
Specifications
Dimensions (w x h x d)
850 x 1830 x 895 mm
Weight
320 Kg
---
Related Products