Hot Drink Vending Machines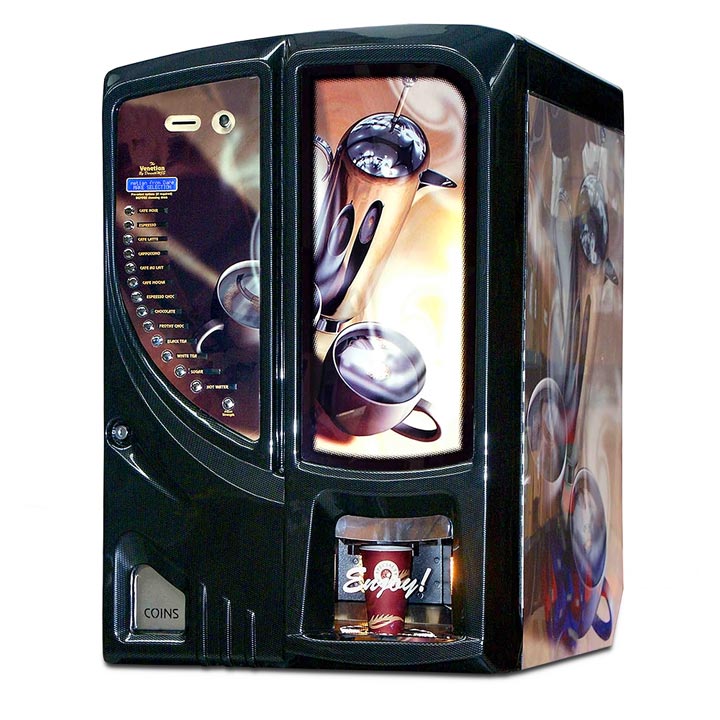 Venetian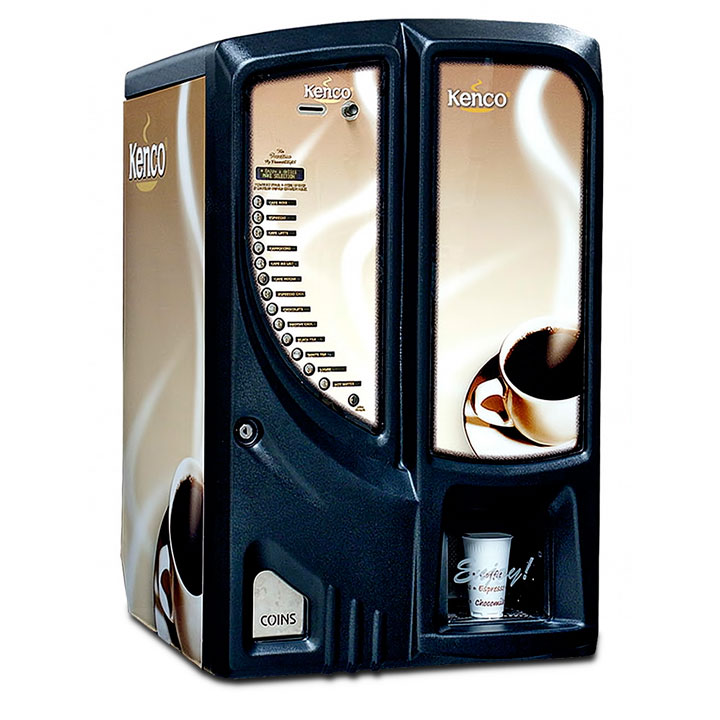 Venetian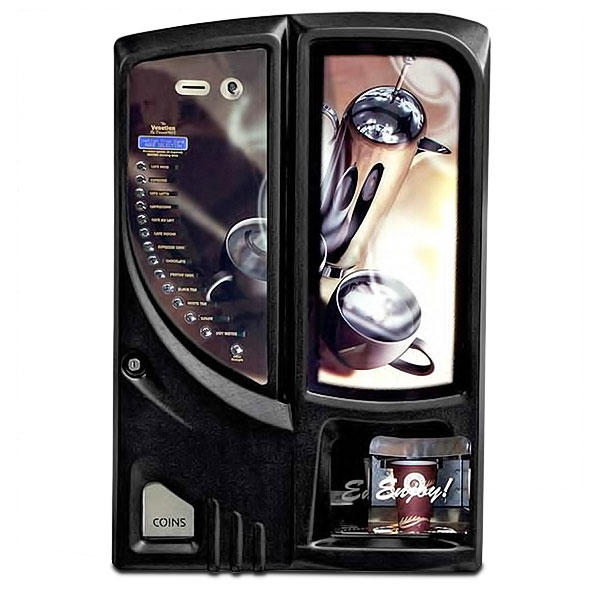 Venetian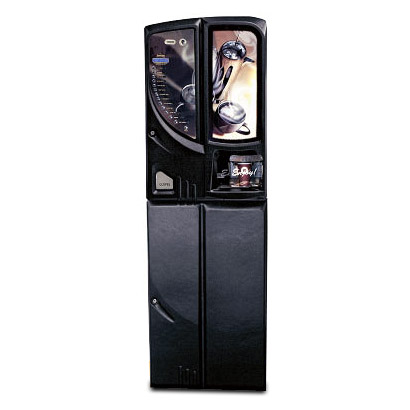 Venetian on base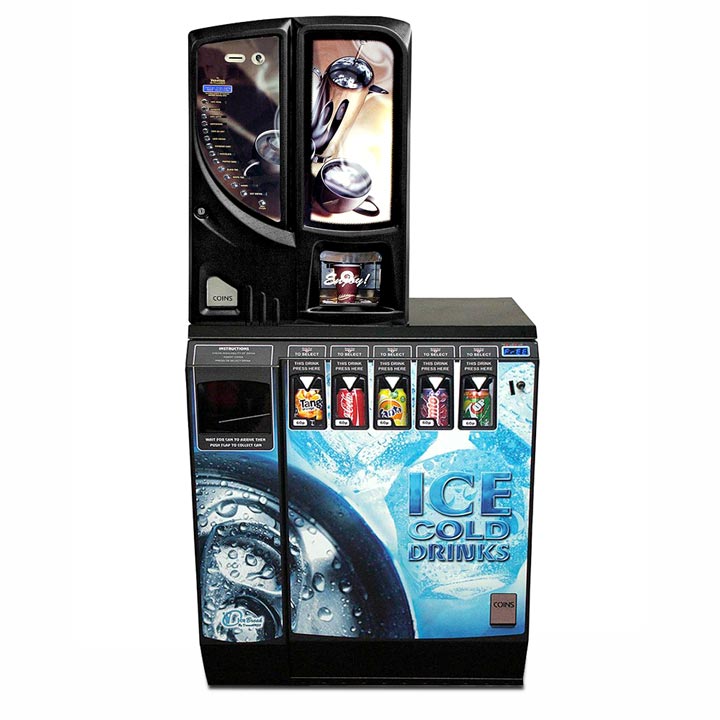 Venetian with Icebreak
Venetian
A 14 option hot drink vending machine
A incredibly versatile loose ingredient vending machine.
Venetian hot drink vending machine
The Venetian offers all of the features and benefits usually seen on much larger 'traditional' floor standing machines, but in a far more compact (and cost effective) table top format. The Venetian offers a staggering cup capacity of over 400 internal cups which is almost twice that of its nearest rival.
Representing a completely new approach to fully automatic tabletop machine design, The Venetian has been exclusively styled to complement the high quality beverages produced. Available in a number of different colours and finishes including a superb range of metallic effect high gloss presentations and all styles feature chrome effect push buttons and highly polished stainless steel trim as standard.
Total 14 selections (configurable to any recipes)
14 one-touch drink selection keys, all fully programmable for any combination of recipe selection
5 huge capacity ingredient canisters, all entirely configurable for any drink choice
Available as either free vend machine, fitted with fully electronic coin validator which accepts all coins plus token or full change-giver
Incredible video screen option provides massive user appeal and branding opportunities
Extremely user-friendly, single button operation
Incredible 400+ internal cup capacity
Fully automatic machine, offering all of the benefits and features of most traditional floor standing machines but in a far more compact, table-top format
14 chrome effect, one touch drink selection keys
Strength adjustment as standard
Optional "Go Decaf" and "Use own cup"
Entirely separate mixing stations for each ingredient to prevent cross contamination of taste and allow total flexibility in recipe selection
Optional electronic coin mechanism and even with full change-giving facility
Built in flush facility to maintain interim hygiene and all drink contact components are easily removable for cleaning
Option: Custom designed matching base cabinet featuring complimentary styling and large (lockable) storage space.
Option: 'Go Decaf' option
Option: 'Use own cup' option enables use of china or other cup as well as, automatically dispensed cup
Option: Complimenting condiment unit providing ideal storage for items such as stir-sticks, sugar sachets, milk jiggers, etc.
Option: Hygiene kit comprising of complete sets of mixing chambers, paddles, hoses, nozzles, etc.
Option: High quality water filtration system for optimum drink quality
Option: 22 Amp heater upgrade
Option: Compatible with a wide range of DarenthMJS slave machines to offer a complete refreshment solution
Compatible machines include:
Waterboy chilled water dispenser
Icebreak can vending machine
Snackbreak Mini snack vending machine
I-KEY cashless payment system
Capacity
Selections
14
Ingredient canisters
Coffee & Whitener/Topping Canisters: 5 (each with 3.1 litres capacity)
Cup capacity (71mm, 73mm, 77mm)
Incredible 400+ (exact amount depends upon selected cup size)
Specifications
Dimensions (w x h x d)
Machine
540 x 800 x 576mm
Machine & Cabinet
540 x 1710 x 576mm
Machine & Condiment Unit
755 x 1710 x 576mm
Weight
Machine
60 Kg
---
Related Products