Hot Drink Vending Machines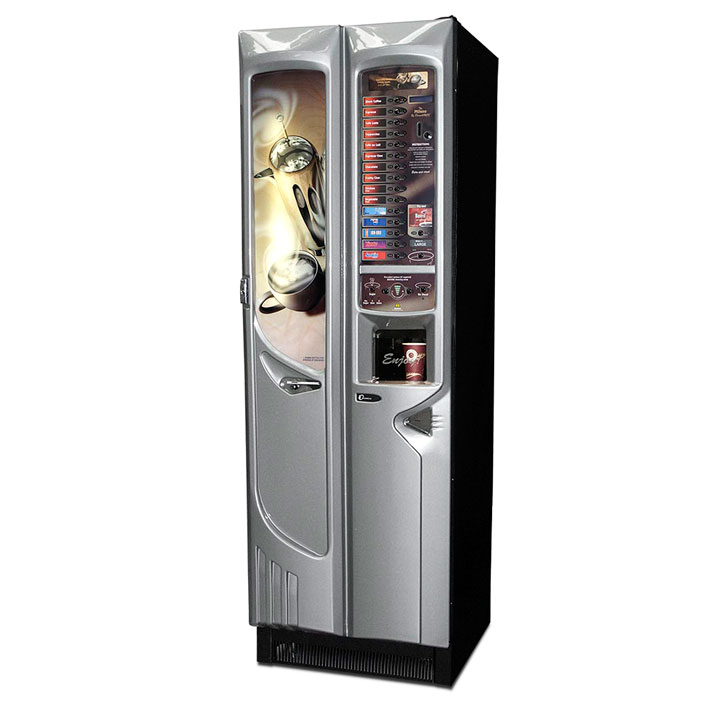 Milano in silver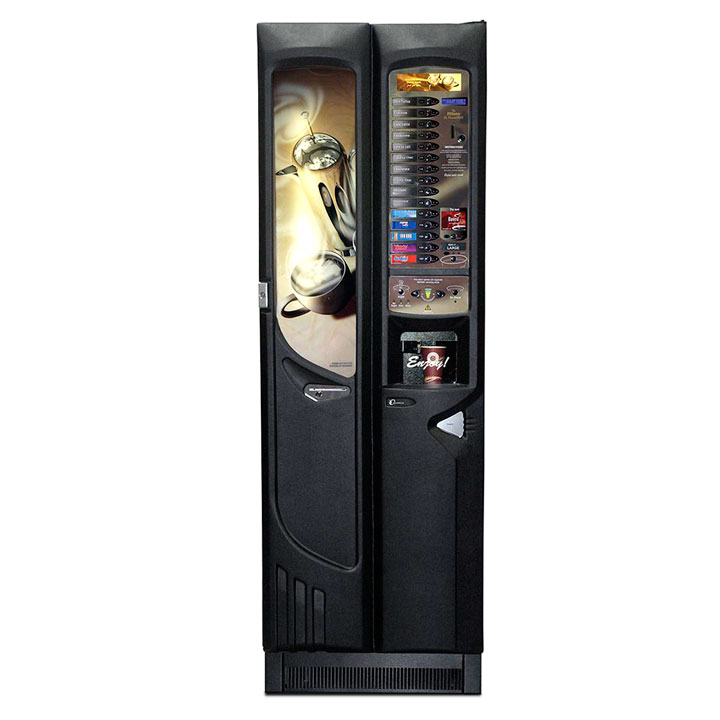 Milano in black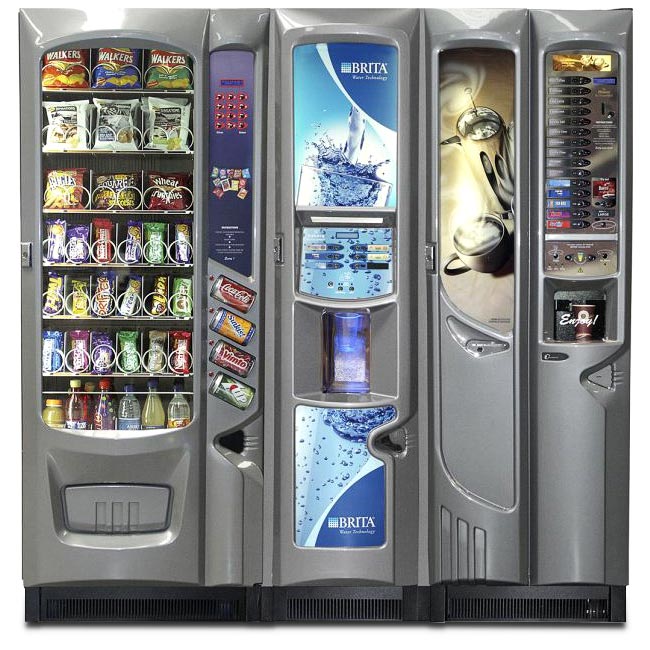 Milano with Iceberg & Snackbreak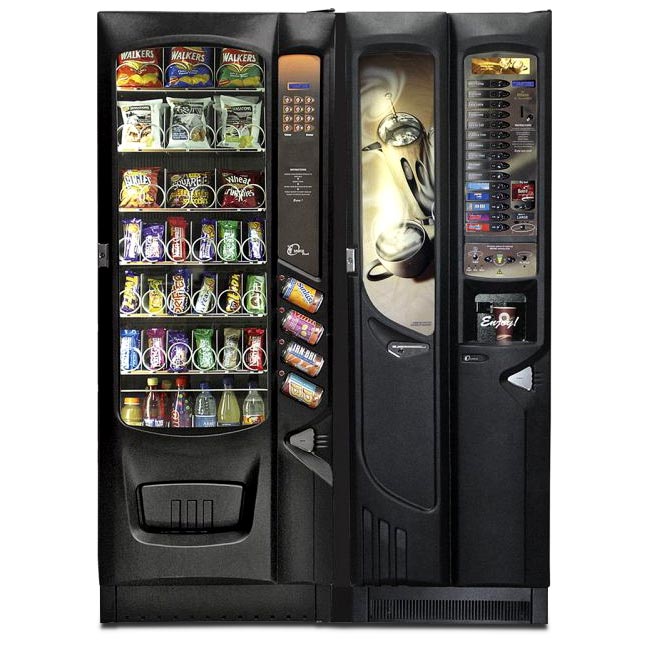 Milano with Snackbreak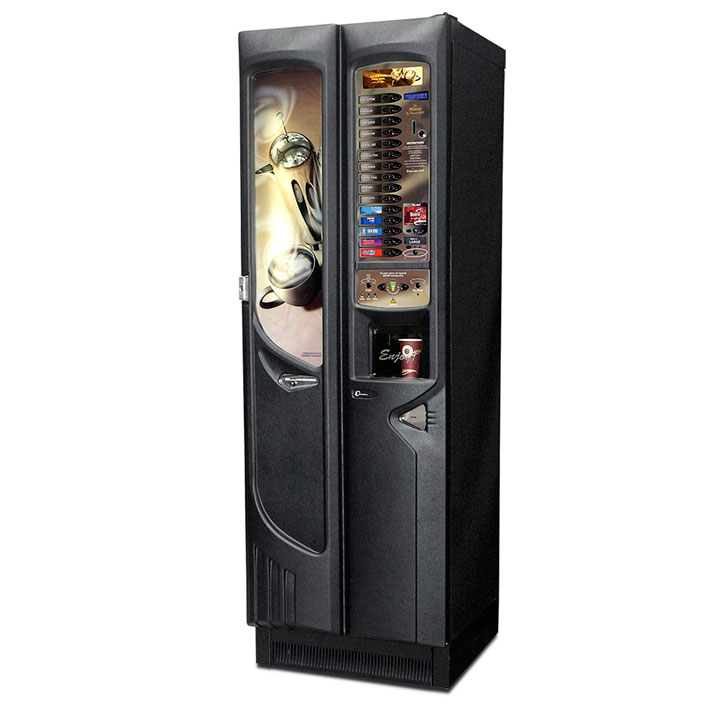 Milano in black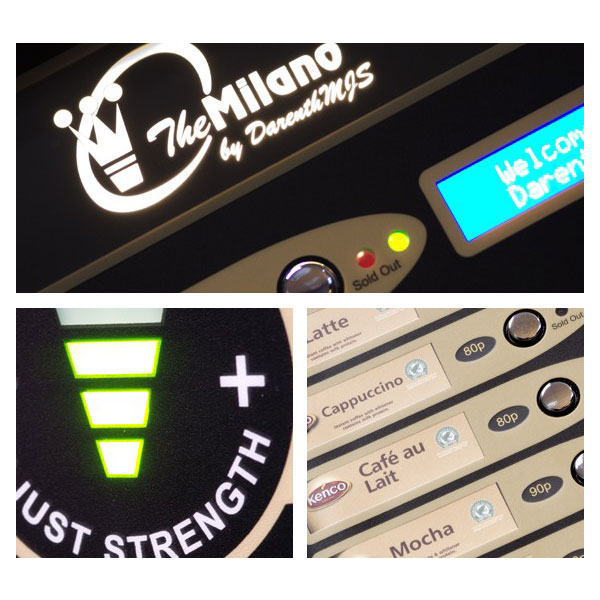 Milano detail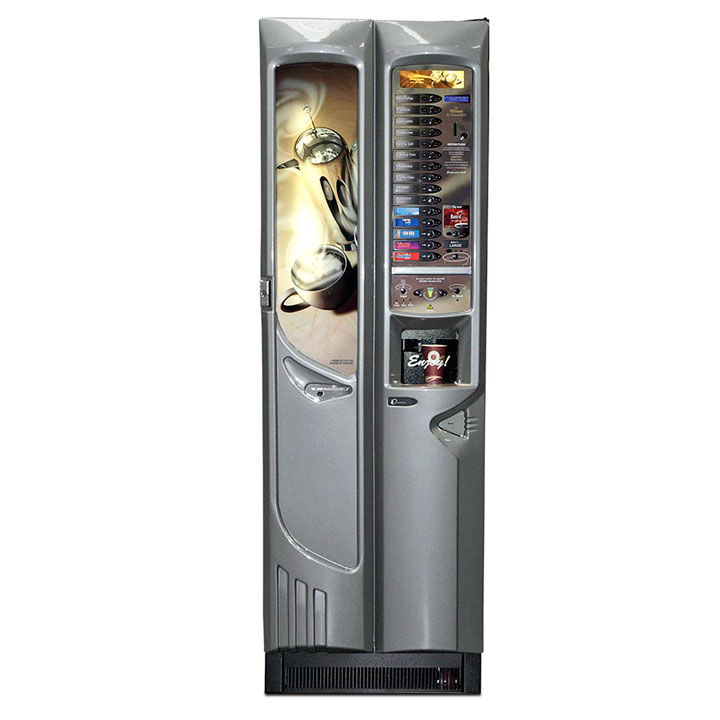 Milano in silver
Milano
A 16 option hot drink vending machine
A incredibly versatile loose ingredient vending machine.
Milano hot drink vending machine
The Milano is an exceptionally compact, yet feature packed and truly versatile total drinks dispense solution ideal for larger sites who need high quality beverages served both quickly and efficiently and offering users a huge choice of delicious taste options.
Whether it's simply a smooth, dark aromatic black coffee that 'takes your fancy', a highly whipped and frothy, deliciously tempting cappuccino, or a rich, creamy indulgent cafe mocha, the totally dependable Milano does it all with style and complete convenience. Serving a wide range of delicious speciality beverages together with optional refreshingly ice cold drinks, the Milano is sure to receive a warm welcome wherever it is introduced.
16 chrome effect, one-touch primary drink selection keys as standard including unique 'featured drink' selection
Graphical strength adjust feature fitted as standard allows users to "fine-tune" their chosen drink to their own precise taste preference - just like at home
Preselect options such as sugar, optional "Go Decaf", "Go Large", etc makes this incredible machine capable of producing over 900 drink varieties
Available as a free vend machine or fitted with full electronic coin mechanism which accepts all coins and token, or with full change-giving facility
Fully automatic sugar dispenser fitted as standard
Optional dual cup management system allows cold or standard drinks to be served in plastic cups whilst speciality beverages can be served in paper cups for the "coffee shop" feel
Dual cup system can alternatively allow users to choose standard or large portion size of any beverage on offer
All drink option keys are entirely reconfigurable for any recipe selection
All drinks are served at convenient waist height - eliminates having to bend down to collect drinks like on other machines
Electronically controlled, fully automatic cup door with brightly illuminated dispense area maintains security and ensures user safety during drink dispense
Optional cold drink system capable of serving ice cold still and sparkling waters, together with up to 4 delicious syrup based flavourings
Syrup flavourings can be used for specialty drinks such as Amaretto, Irish Cream and Vanilla
Option: Chilled and carbonated cold water dispense options
Option: 2 or 4 choice syrup based flavourings
Option: 'Go Large' – giving users the choice of portion size
Option: 'Go Decaf' option – a superb feature which allows users the facility to have decaffeinated coffee in the recipe
Option: Hygiene kit comprising of complete set of mixing chambers paddles, hoses, nozzles, etc
Option: High quality water filtration system for optimum drink quality
Option: Compatible with a wide range of DarenthMJS slave machines to offer a complete refreshment solution
Compatible machines include:
Iceberg chilled water dispenser
Snackbreak snack vending machine
I-KEY cashless payment system
Capacity
Selections
16
Ingredient canisters
6 Canisters (all 4.25 litres)
Internal cup management
Single cup system (71mm, 73mm, 76mm) -630 cups
Dual cup system (71mm, 73mm, 76mm) – 1260 cups
Specifications
Dimensions (w x h x d)
Machine
610 x 1850 x 650mm
Weight
Machine
160 Kg
Machine & Chiller
185 Kg
---
Related Products