Hot Drink Vending Machines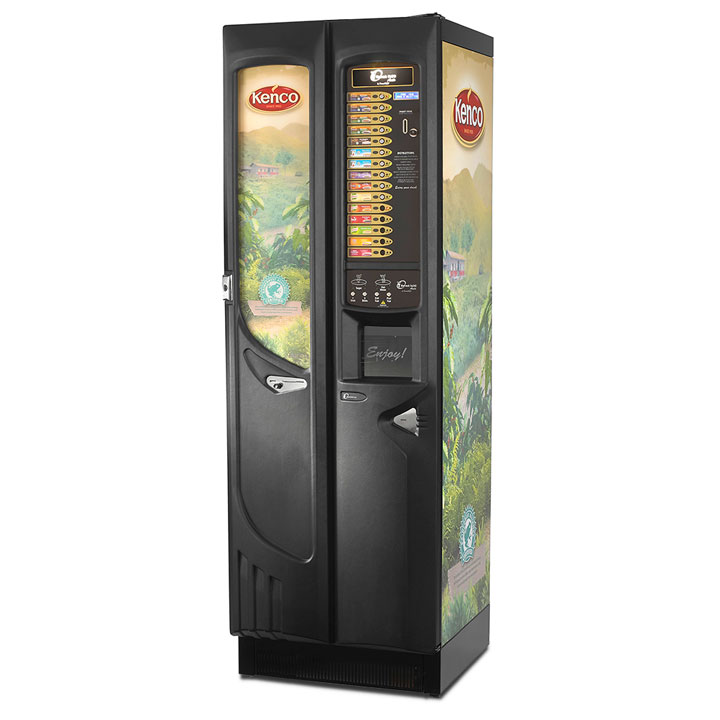 Refresh 1400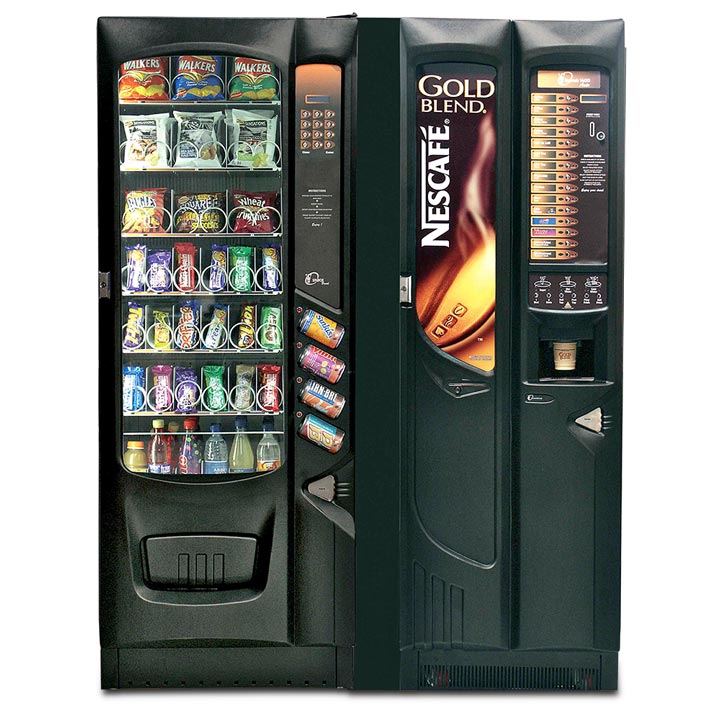 Refresh 1400 with Snackbreak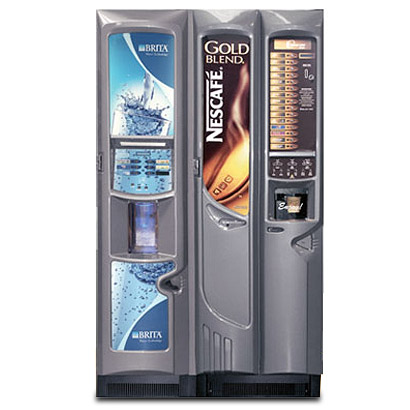 Refresh 1400 with Iceberg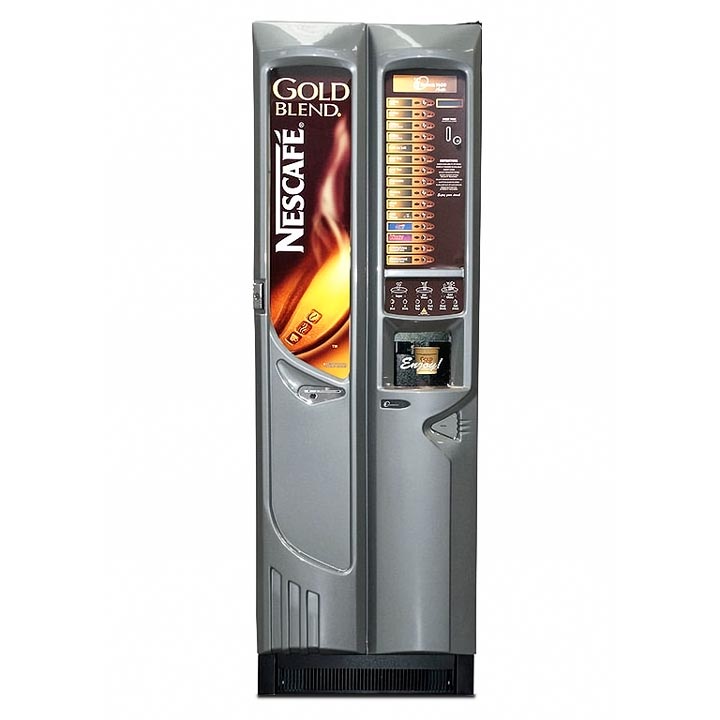 Refresh 1400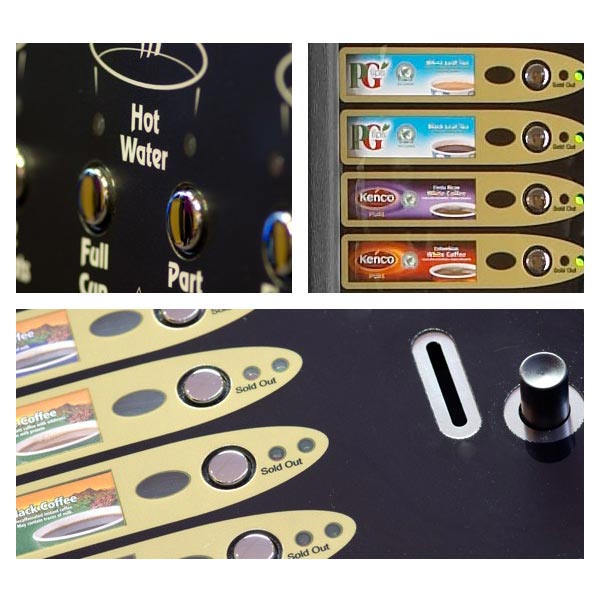 Refresh 1400 detail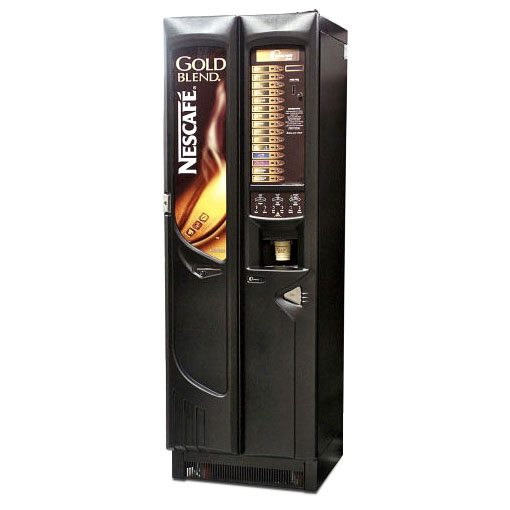 Refresh 1400
Refresh 1400
A 15 primary drink options In-cup vending machine
(10 In-Cup based drinks, 4 syrup based drinks and a further drinking water selection).
A standard capacity of a huge 880 in-cup drinks (1280 with upgrade).
Great In-cup versatility.
Refresh 1400 In-cup vending machine
The Refresh 1400 is the ultimate in convenient and cost effective vending.
The Refresh 1400 is designed to satisfy today's demanding user with a fantastic variety of hot & cold beverages. Despite its unrivalled capacity, this superbly engineered machine occupies just 0.4 square metres of floor space.
Terrific choice of up to 15 primary drink selections (10 In-Cup based drinks, 4 syrup based drinks and a further drinking water selection)
Options of sugar, hot/cold and even carbonated water
A fully automatic transfer mechanism collects the chosen product from the huge capacity storage area and delivers it effortlessly to the illuminated cup station where water is added
The electronically controlled, self opening and closing cup station door ensures both security and safety whilst a drink is being prepared
Hot water as standard, ambient, refrigerated and carbonated cold water options are available
High capacity 7.5 litre sugar container fitted as standard
Price of each drink choice can be individually set
Cold drinks can be served in differing cup sizes for larger portions and improved presentation
Optional syrup based cold drink system together with high capacity cooler or cooler/carbonator combination to satisfy high throughput requirements
Cold Drinks can be served in different cup sizes and styles – ideal for larger portions and/or enhanced presentation
Option: In-cup capacity upgrade adding another 400 cups and making a huge total of 1280 in-cup products
Option: Ambient or refrigerated cold water
Option: Carbonation for deliciously refreshing cold drinks
Option: CO2 low pressure detector
Option: Empty cup dispenser for cold water based drinks
Option: 2 or 4 syrup based drink options
Option: Illuminated and customised machine identity panel
Option: Compatible with a wide range of DarenthMJS slave machines to offer a complete refreshment solution
Compatible machines include:
Iceberg chilled water dispenser
Snackbreak snack vending machine
I-KEY cashless payment system
Capacity
Selections
10 In-Cup drinks, 4 syrup options and drinking water (still or sparkling)
In-Cup (71mm, 73mm, 76mm)
Standard – 88 per selection = 880 cups
Capacity upgrade – 1280 cups (increased capacity on top 5 selections)
Cup dispenser for cold drinks
220 cups
Syrups
4 x 5 litre bottles
Sugar
Huge 7.5 litre capacity hopper
Specifications
Dimensions (w x h x d)
Machine
610 x 1850 x 650mm
Weight
Machine
160 Kg
---
Related Products