Combination Vending for all tastes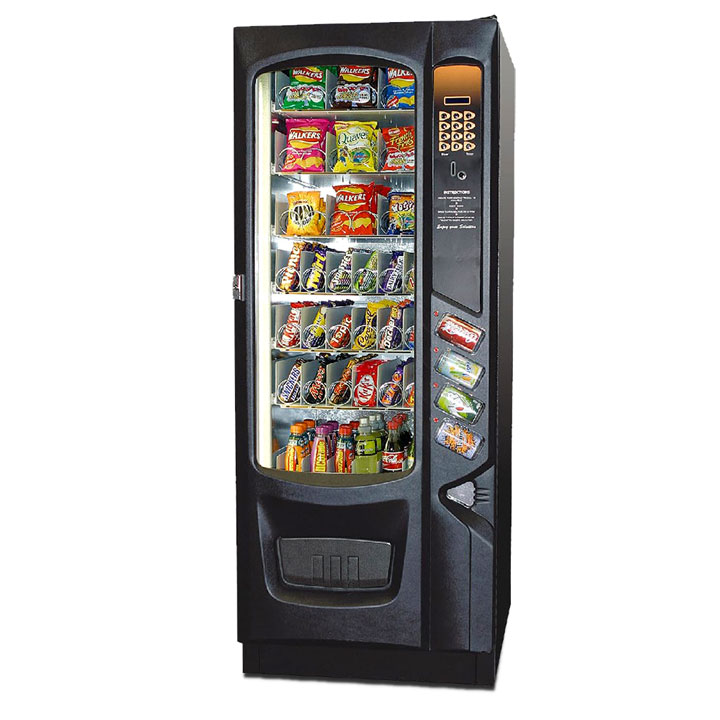 Snackbreak with optional 4 can dispenser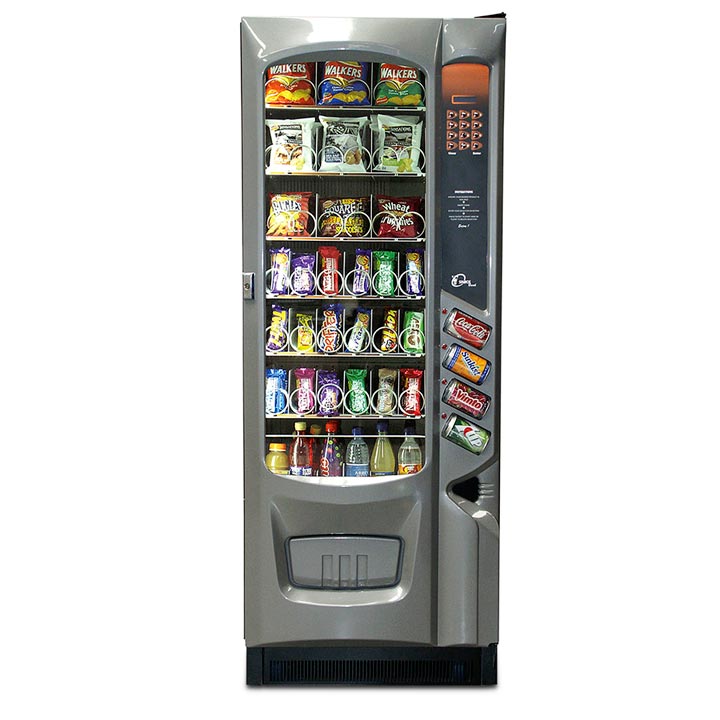 Snackbreak in silver with optional 4 can dispenser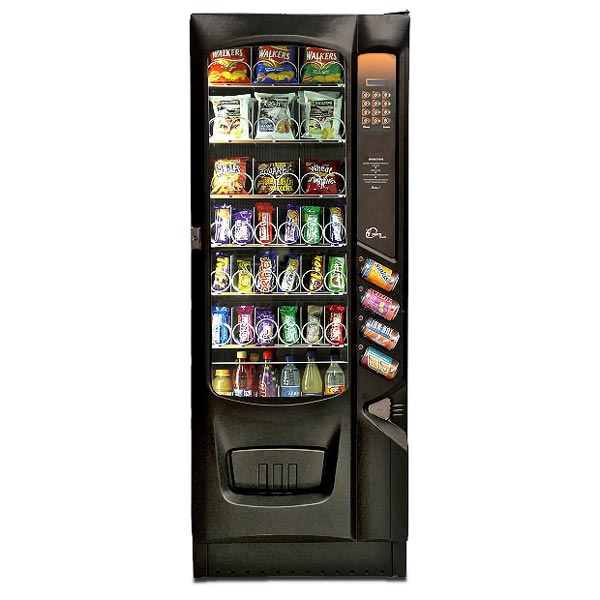 Snackbreak with optional 4 can dispenser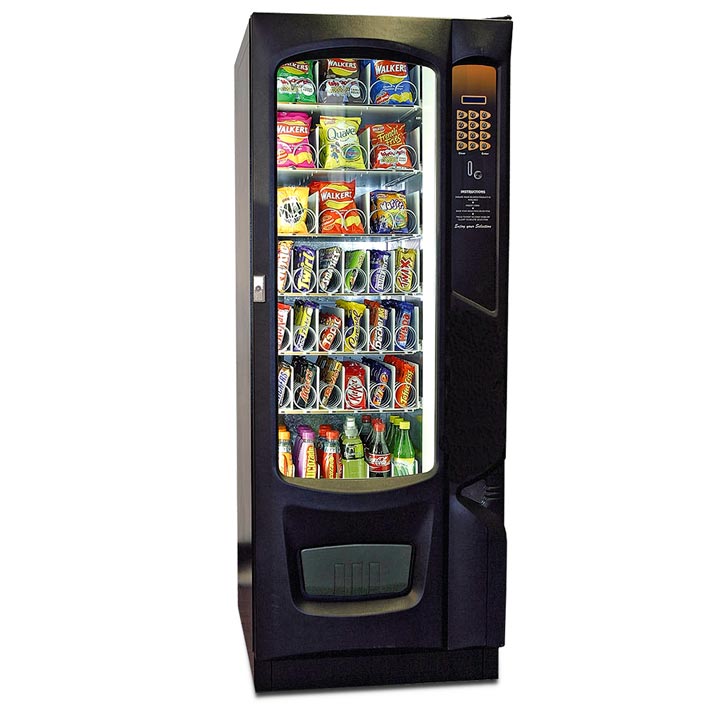 Snackbreak without optional 4 can dispenser
Snackbreak detail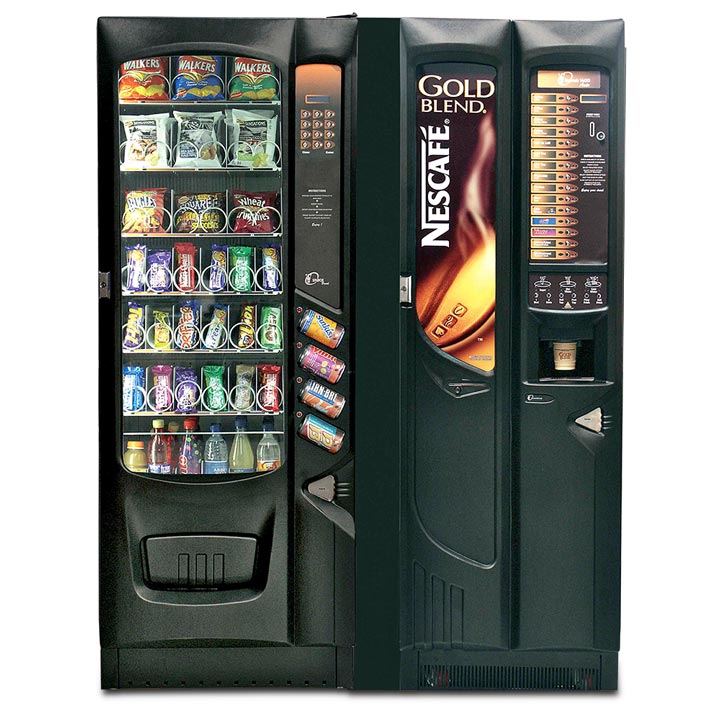 Snackbreak with Refresh 1400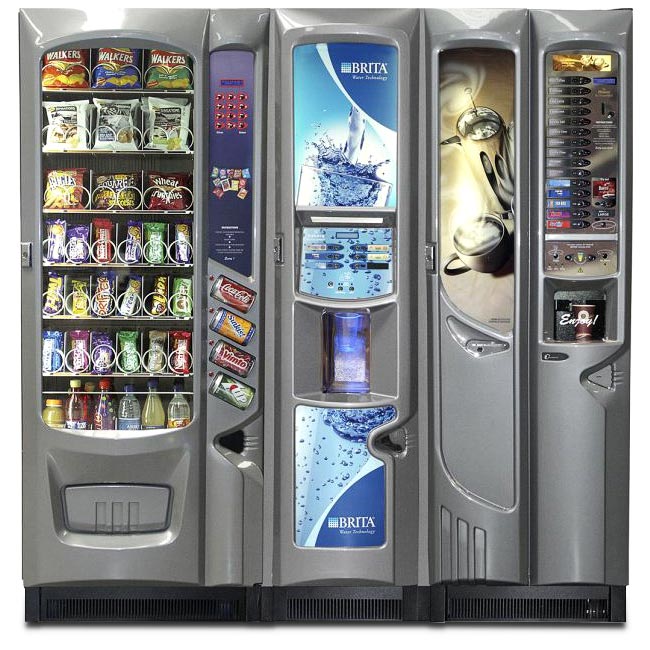 Snackbreak with Iceberg & Milano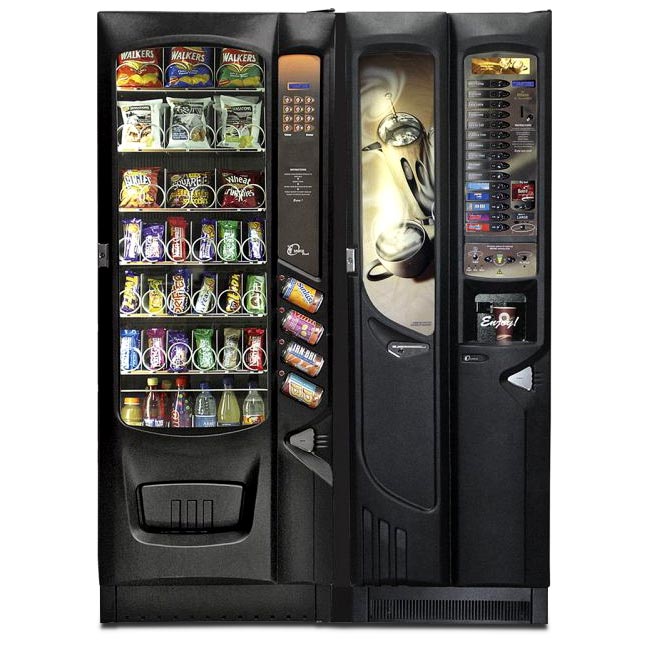 Snackbreak with Milano
Snackbreak
Combination Vending Machine
Versatile combination vending.
A 40 selection snack/food/drink vending machine.
Optional 4 can dispenser.
Snackbreak Combination Vending Machine
The SnackBreak is a high capacity snack, confectionery and drink vending machine. This highly flexible vending machine which is easily configurable to accommodate individual client requirements.
Ultra reliable and featuring attractive styling, it performs extremely well as a 'stand alone' unit or can be banked with other Darenth hot and cold machine options.
The optional 4 selection can module enhances overall capacity and increases the user's choice even further. All served ice cold.
7 trays - maximum 40 selections.
Crisps tray - 3 selections, 27 products per tray.
Confectionery tray - 6 selections, 84 products per tray.
PET bottle tray - 6 selections, 36 products per tray.
Standard configuration - (3 x crisp, 3 x confectionery, 1 x PET bottle tray) = 369 products.
Maximum capacity - (1 x crisp, 6 x confectionery) = 531 products.
Shock absorbent padded dispense area.
Individual price setting for all products.
Digitally programmable temperature control.
Easy to clean trays with chrome plated spirals.
Slave, coin operated and change-giver variants.
The perfect partner for a Darenth drinks machine to provide a complete refreshment solution.
Automatic defrost.
Zoned temperature control when fitted with can module ensuring cans are served ice cold.
Option: Can module - Additional 4 selections, 29 per selection = 116 can capacity.
Option: i-Key cashless payment system.
Compatible machines
Refresh 1400 drinks vending machine
Milano drinks vending machine
Iceberg chilled water dispenser
Selections
7 trays
Maximum 40 selections
Optional can module
4 selections, 29 per selection, 116 can capacity
Maximum Capacity
Total: 531 products
Standard Configuration Capacity
Total: 369 products
Specifications
Dimensions (w x h x d)
725 x 1850 x 890 mm
Weight
280 Kg
Weight with optional can module
305 Kg
---
Related Products