Hot Drink Vending Machines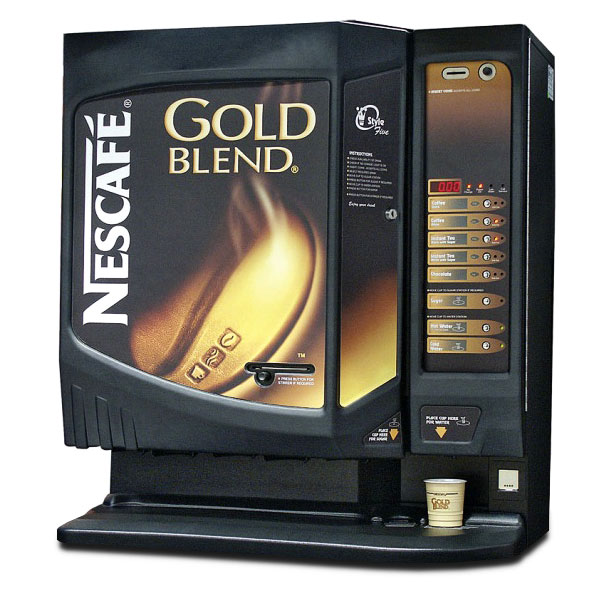 Style 5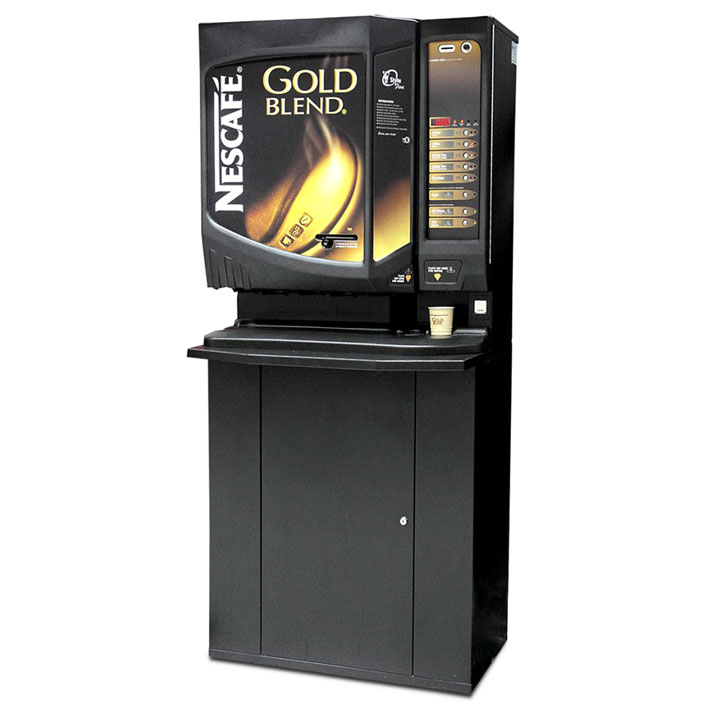 Style 5 on base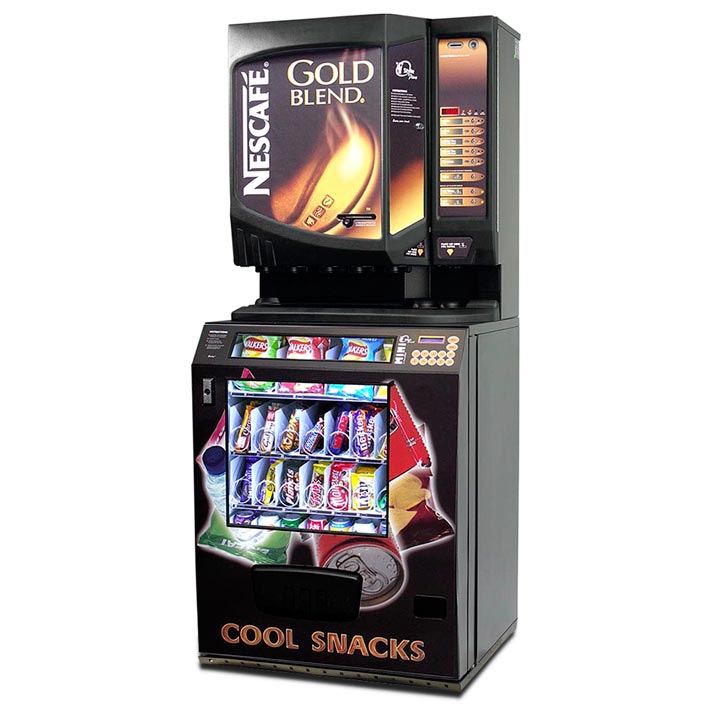 Style 5 with Snackbreak Mini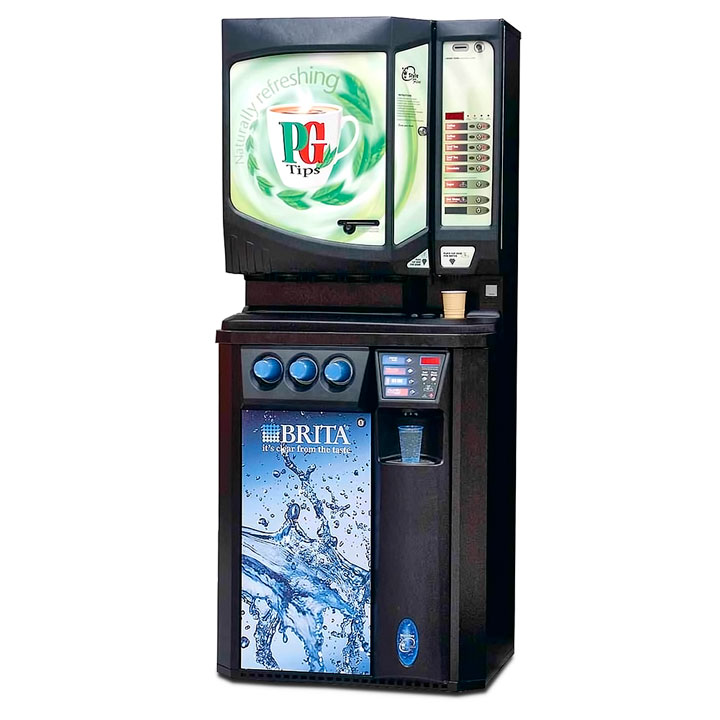 Style 5 with Waterboy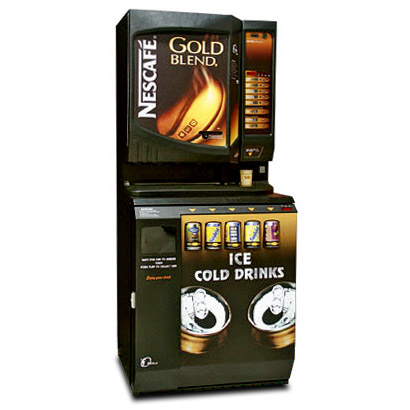 Style 5 with Icebreak
Style 5
A 5 option In-cup vending machine
A standard capacity of over 300 in-cup drinks (525 with upgrade).
Great In-cup versatility.
Style 5 In-cup vending machine
Combining the very latest technology with the well proven "traditional" semi-automatic machine format, the Style 5 is an extremely good looking machine.
Featuring a high cup capacity of over 300 drinks, simplicity of operation and a well earned reputation as the benchmark of the industry to which others are frequently compared.
Offers a choice of 5 selections and a total capacity of 305 in-cup drinks (525 when fitted with capacity upgrade.)
User friendly push button system
Indicator lights guide the user through every step of making their chosen drink
Hot water as standard, ambient cold water option available
Electronically controlled internal sugar dispenser
Available as a free vend machine or fitted with full electronic coin mechanism
Convenient internal stir stick dispenser
The coin mechanism on the Style 5 can be used to operate the IceBreak or SnackBreak Mini if desired
Water selection can be programmed to provide free on demand, one touch automatic, or variable cup fill options
Digital Credit display
Cup capacity upgrade option with fully automatic changeover operation
Option: Matching base cabinet providing large and convenient storage space and converting machine to floor standing
Option: Chiller module for refrigerated cold water
Option: Water pump for superior drink mixing (highly recommended)
Option: Capacity upgrade option with fully automatic second stack loading for even greater capacity
Option: High quality water filtration system for optimum drink quality
Compatible machines include:
Waterboy chilled water dispenser
Icebreak can vending machine
Snackbreak Mini snack vending machine
I-KEY cashless payment system
Capacity
Selections
5
In-Cup (71mm, 73mm, 76mm)
Standard 61 per selection, 305 cups
Capacity Upgrade – 105 per selection, 525 cups
Sealed cup (73mm)
Standard 38 per selection, 190 cups
Capacity upgrade – 65 per selection, 325 cups
Sugar
Pre-packed bottle (1 litre) or large refillable jar (1.8 litres)
Specifications
Dimensions (w x h x d)
Machine
780 x 890 x 470mm
Machine & Cabinet
640 x 1840 x 620mm
Weight
Machine
59 Kg
Machine with chiller
70 Kg
---
Related Products