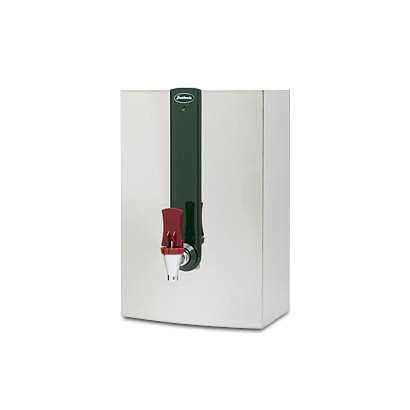 AA WA5 wall mounted boiler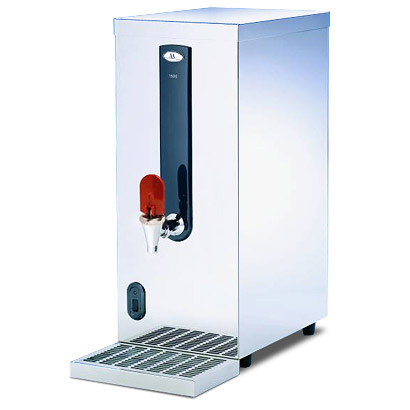 AA 1500 desktop boiler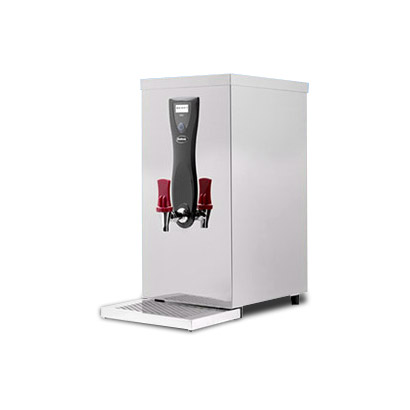 AA 3000 high capacity boiler
AA Hot Water
Our range of water boilers.
AA Hot water boilers
Our range of AA water boilers will keep everyone supplied with boiling water no matter what the situation.
In stylish stainless steel these boilers will complement any workspace, from the AAWA5 wall mounted boiler to the AA3000 high capacity model these hot water boilers will provide all the hot water you need.
AA WA5

wall mounted boiler
Advanced electronics which maintains the water at 98c
The AAWA5 has boil dry protection
Heat up time: 18 minutes
Rapid draw off after initial heat up: 5 litre (8.7 pint)
Min hourly output: 27 litre (48 pint)
AA 1500

desktop boiler
Compact & reliable counter top water boiler
Advanced electronics which maintains the water at 98c
The AA1500 has boil dry protection
Heat up time: 35 minutes
Rapid draw off after initial heat up: 11.5 litre (20pint)
Min hourly output: 27 litre (48 pint)
AA 3000

high capacity boiler
High capacity table top boiler
Advanced electronics which maintains the water at 98c
The AA3000 has boil dry protection
Heat up time: 52 minutes
Rapid draw off after initial heat up: 17 litre (30 pint)
Min hourly output: 27 litre (48 pint)
Dimensions
AA WA5
(W x H x D) 285 x 420 x 175mm
AA 1500
(W x H x D) 235 x 592 x 481mm (inc drip try)
AA 3000
(W x H x D) 285 x 600 x 481mm (inc drip try)
---
Related Products