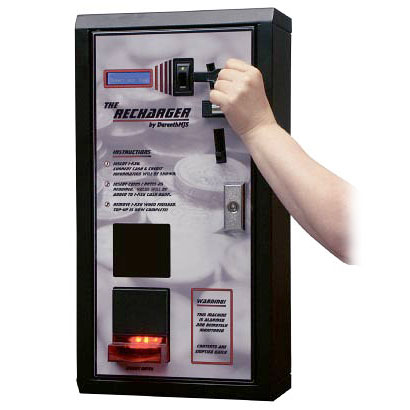 I-Key Recharger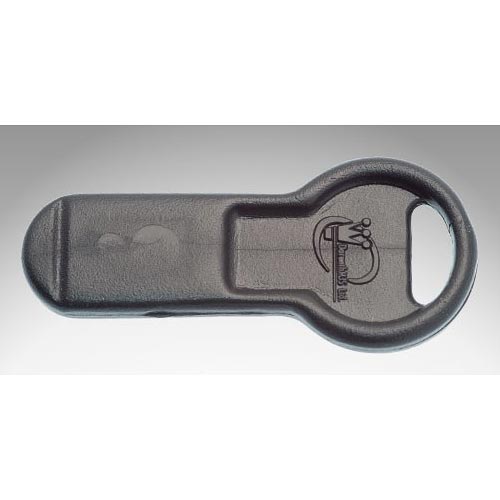 I-Key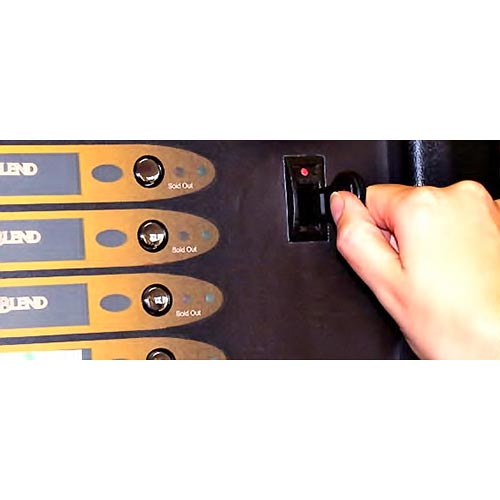 I-Key in machine
I-Key & Recharger
From Darenth vending
I-Key & Recharger Cashless Payment System
The I-Key system from DarenthMJS is simply the most functional, cost-effective, and flexible solution to all cashless payment requirements. Providing total cost management and accountability in a variety of formats, the system is compatible with a wide range of hot and cold beverage, snack and can vending equipment from the highly respected DarenthMJS brand.
Designed to further enhance the benefits of our market-leading I-Key system, the wall mounted Recharger, available exclusively through DarenthMJS authorised dealers, provides a secure and convenient point where users can quickly and easily purchase top-up credit for their I-Keys.
Secure - Total security is assured as all transactions are 100% encoded with the latest encryption algorithms.
The durable and strong I-Key system is a cost-effective way of increasing sales, the I-Key system can be incorporated into a machine or suite of machines far more cost effectively than any comparative system
Secure - Total security is assured as all transactions are 100% encoded with the latest encryption algorithms.
The cashless I-Key system not only improves cashflow by collecting money for products before they are sold but also has the proven benefit of increasing impulse sales
With a variety of key types the I-Key can offer a solution for any user requirement
Control of costs – the I-Key system even has benefits on free vend sites, users can be granted a programmable number of hospitality or free drinks per day – thereafter they pay!
Cashless systems increase impulse sales and encourage multiple purchases
Boasting a fully welded cabinet construction, together with an electronic alarm system cash remains safe and secure
Available with an optional high quality note acceptor
The Recharger can be programmed to offer promotions on note based payments
Comprehensive audit facility provides a complete record of all transactions
Fitted with an electric coin validator and high capacity cash box
User programmable PIN code for security alarm override
Based on superior contactless technology ensuring complete reliability over long term use. The plastic i-keys are hard wearing and unlike other systems there are no electrical contacts to wear out
A number of different I-KEY attribute types: Cash value - Fixed credit - Hospitality - Discount - Free vend
Any combination of key attributes can be allocated to any individual key (eg. 3 free drinks per day plus cash bank, etc)
The Recharger - High security cabinet construction - Electronic security alarm system
Eliminate the problems associated with transporting, handling, counting and banking large numbers of small value coins
Compatible machines include:
1066 Auto drinks machine
Encore Auto drinks machine
Enterprise drinks machine
Milano drinks machine
Minicup Flex drinks machines
Olympian III drinks machine
Refresh 700 drinks machine
Refresh 1400 drinks machine
Roma drinks machine
Seville drinks machine
Sienna drinks machine
Style 5 drinks machine
Venetian drinks machine
Vienna drinks machine
IceBreak can machine
SnackBreak snacks machine
SnackBreak Mini snacks machine
I-Key Types
Cash Value Key
An electronic 'bank' which can be loaded with a cash value by inserting coins into a machine equipped with a coin mechanism or remotely at a separate re-charging station, and thereafter allows purchases to be made by deducting the value of the vend made from the onboard electronic bank.
Fixed Credit Key
The key is pre-loaded with a number of credits, each of which allows a single 'free' vend to be made from the machine. When the credits are exhausted the key is simply thrown away. Frequently used on new installations to grant users a number of free tasting opportunities to promote brand loyalty thereafter.
Hospitality Key
Can be programmed to grant users a controlled number of free vends per day, therefore providing total cost control in the workplace environment whilst still retaining the goodwill of staff who may have previously been used to a total free vend facility.
Discount Key
Enables privileged users to take advantage of an entirely different pricing structure within the machine, which, unlike most systems, can relate to all or just a selected few products on offer. Discount privileges can also be made available to snack and can products when machines are connected together.
Free Vend Key
Provides master override facility and makes all products available without any charge whilst inserted into the machine
Specifications
Dimensions (w x h x d)
Recharger: 300 x 570 x 180mm
Weight
Recharger: 10 Kg
---
Related Products